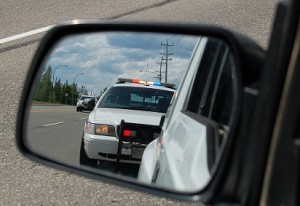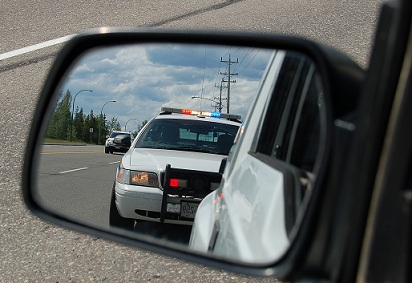 By: Robson Valley RCMP
During the afternoon of July 8, a member from the Valemount RCMP stopped a Jeep Grande Cherokee for doing 150 km/h along Highway 5 near Clemina Creek. The adult male driver from Richmond was also found to be in breach of a court order entered out Fort McMurray, Alberta. He was immediately taken into custody for this breach and the officer subsequently searched the rental vehicle, incidental to arrest, at which time he found a large number of prescription based narcotics in addition to nearly one kilogram of cocaine concealed in a door panel. The cocaine has an estimated street value of nearly $100000. The vehicle was impounded for seven days and the male driver will be required to appear in Valemount Provinical Court on October 9 to answer to his drug charges.
During the afternoon of July 14, McBride RCMP responded to a report of a stolen pickup truck from a rural property in the 1600 block of Jensen Road. Missing from this location is a red 2003 Ford F350 diesel pickup. Anyone who might have information regarding this vehicle theft is asked to contact Cst. Pete Berndsen of the McBride Detachment or Crime Stoppers at 1(800)222-TIPS (8477).
On the evening of July 15, McBride RCMP along with Search and Rescue responded to four canoeists stranded on Fraser River near Crescent Spur. Due to night time conditions setting in, personnel from Search and Rescue were only able to get to the subjects in distress the following morning at which time everyone was found safe and sound.
On July 15, Valemount RCMP attended to a break and enter at a mill site along Highway 5 near Cedarside Road. Suspects accessed the property along with a trailer where they made off with four brand new brass bushings . They also cut away copper wires and cable from any equipment and panel boxes. Anyone who might have information regarding this incident is asked to contact Cst. Ryan Walker of the Valemount Detachment or Crime Stoppers at 1(800)222-TIPS (8477).
On the morning of July 16, Valemount RCMP responded to a single motor vehicle roll over along Whiskey Fill Road involving two local females. Alcohol was determined to be a factor and the driver was subsequently detained for impaired driving where she was escorted back to the detachment where she provided breath samples in a breathalyzer. Criminal charges for impaired driving are pending against the female who is scheduled to appear in Valemount Provincial Court on October 9.