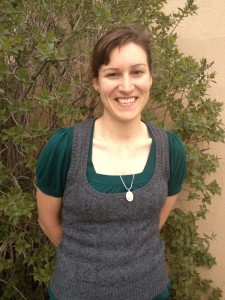 By: Korie Marshall
The Mount Robson Marathon will have a new addition this year – a short, five-kilometer run from the start-finish at the Mount Robson Visitor Centre along the Robson River. The turn-around point is before the base of the first climb on the Berg Lake Trail so it is not technically demanding, says this year's new event coordinator Jean Ann Berkenpas.
"We want to cater more to families," says Berkenpas, and they hope the addition of a shorter run, as well as condensing the events, will encourage more people to come out and stick around for the award ceremonies.
The full marathon is an "out-and-back" run on the Berg Lake Trail, passing through several environmental zones and turning around on the shores of Berg Lake. At 44 kilometers, the route is two kilometer longer than a true marathon. The half marathon follows the same trail but turns around on the shores of Kinney Lake, and only encounters one quarter of the elevation gain of the full marathon.
The full marathon will start at 8:00 am, the half at 9:30, the Flatlander 5k at 10:00, and the Kids' Fun Run will start at 11:00. The awards and flower ceremony will start at 2:00 pm, along with draw prizes, and Berkenpas says they are hoping to make the ceremony more of an "event" in itself this year.
"Over the last few years the weather has been fabulous, people get great views of the mountains," says Berkenpas, noting sometimes the runners often stop at the turn-around points to take in the scenery. The marathon's webpage has been revamped this year to help showcase the scenery, more info will be added as details are confirmed.
The Yellowhead Outdoor Recreation Association started the marathon in 2010 as part of the 100th anniversary celebrations for Mount Robson Park, and a way to attract people to the region. Last year around 350 people participated in the races, and organizers are opening it up to a maximum of 450 entrants this year.
Berkenpas says she moved back to Valemount with her husband to take advantage of the outdoor opportunities in the area, and she is also teaching at Valemount Secondary School, as well as coaching the high school mountain bike team. Check out the marathon's web page at www.mountrobsonmarathon.ca.