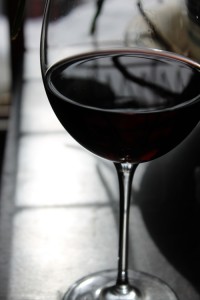 By Korie Marshall
Proposed changes to the liquor laws mean small communities may lose their liquor licenses to larger, more profitable centres.
A bill just passed first reading in the BC legislature that could have a devastating impact on small community's liquor stores. Under the proposed rules, grocery stores will be able to buy an existing license and transfer it anywhere in the province meaning small communities could lose their licenses to more profitable urban areas, warns Shane Simpson, MLA for Vancouver Hastings.
"This new portability of licenses could mean loss of access in rural and northern communities," Simpson told the Goat in an email. "There is a real possibility that corporations will look to buy up those licenses and move them to more highly populated areas in the south."
Drew Rutherford, bar manager at the Valemount Hotel, which also runs a cold beer and wine store, says any small private liquor store would be concerned about competition if a nearby grocery store started selling liquor.
Mike Simms of Valemount IGA says he doesn't think he'll consider stocking liquor because of the regulations and the space it would take away from food. Brenda Molendyk, owner of AG Foods in McBride, says there's no point pondering it until she sees the final regulations when they come out next year.
In November, the government announced the Parliamentary Secretary John Yap was endorsing liquor sales in grocery stores, as supported by a majority of respondents to the Liquor Policy Review. Yap said consumers are demanding greater accessibility, but says BC should maintain the current cap on the total number of retail outlets in the province in order to maintain BC's current standards for public health and safety.
In early March, the government announced its plan for grocery store liquor sales, which will allow for the sale of beer, wine and spirits through a separate cashier, a "store-within-a-store" model for private and government liquor licenses. There is also a second, more flexible model and a "limited number of new licenses" to sell VQA (high quality, BC made) wine in grocery stores.
The government has not yet clearly defined a "grocery store," but as recommended by Yap, it says convenience stores will not be included, and the cap on the number of private liquor stores will remain in place.
However, the government says it is already in the process of updating regulations around the transfer and relocation of liquor store licenses, including eliminating the five kilometer restriction on moving a license.
Currently, a private liquor store can relocate anywhere within its local government or First Nation jurisdiction, or up to five kilometers outside that jurisdiction, but a government fact sheet says that regulation will be repealed. A regulation prohibiting a private liquor store from re-locating to within one kilometer of another private store will be extended in a phased-in approach to include government liquor stores. The government fact sheet says "this will allow for added flexibility in the market around the sale and relocation of licences into grocery stores."