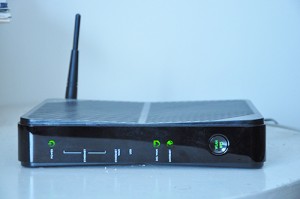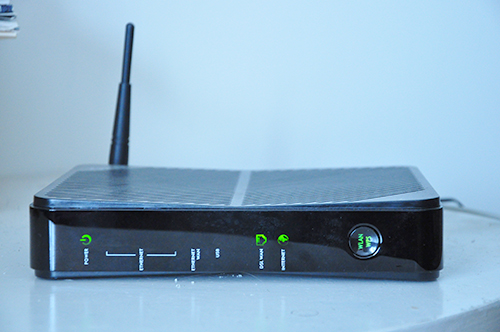 The federal government has pledged funding for better internet access for rural Canadians -$305 million over five years to improve high speed networks to five megabits per second. Bob Zimmer, Member of Parliament for Prince George-Peace River says the funding will bring high speed internet access to up to 280,000 Canadians, including many in northern BC, but there are no details yet on how it will be achieved.
Rene Nunweiler, operator of Robson Valley Internet says the highest speeds she can provide right now are four megabits per second. She is limited by the software and hardware that allows her to purchase fibre from Telus and transmit the internet signals with towers and antennas. There are internet connections available in the cities right now that she says are as fast as the bandwidth she's using to serve the entire Robson Valley.
In Zimmer's press release, he says more services and economic opportunities are becoming available online, and rural residents need more reliable access to internet.
"I don't have great hopes of it being useful to me," says Nunweiler, unless the funding can help with hardware upgrades. She recently looked into Network BC's Connecting Communities program, a provincial initiative to improve connectivity in rural areas, to see if it could help her provide better service. But the current program wouldn't be a cost saving for her, so she is not bothering to apply. She says she can resell fibre from Telus as well as the Columbia Basin Broadband Corporation, an initiative throughout the Columbia Basin Trust area.
Nunweiler distributes internet throughout the Robson Valley with 12 towers between Valemount and McBride. If a home or business can get a signal from one of the towers, she can provide internet service, but there are some areas that reception is poor, or non-existent. She says upgrades for hardware will likely be the only useful offering the government could provide.
Paul Fretts, resident of Tete Jaune with less than ideal internet connection, isn't hopeful the funding will help his area either. He says the money "will be given to large corporations to install a cell toper in marginal areas so the provider can still earn a profit."
Telus completes upgrades
Telus has finished upgrades to its high speed internet service in the Valemount area.
Telus completed the upgrades Feb 25th. A recorded phone message to residents warned users that their internet connection may need rebooting. The phone message informed customers that computers, modems and network devices may need to be restarted in the wake of the upgrades.
If anyone has trouble connecting to the internet, Telus says you can reach them at 310-8324; ask for Internet technical support.
The Goat was not able to find out the nature of upgrades by press time. Stay tuned.