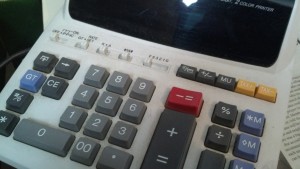 By Korie Marshall
Water and sewer rates won't spike for home business owners in Valemount this year, but the issue will likely come up for review again. Discussions sparked by the proposed changes seem to point to the real possibility of water meters in the village's future.
Water meters are not on the table right now, said Mayor Andru McCracken at a Council meeting in December, but the Village is looking for funding to study what types of meters would be best for the village. He thinks Council will need to look at what is being charged to home based businesses, but he agrees there is not enough information available yet to justify that decision.
McCracken also says he would like to see some accounting of how the rates for various types of business were arrived at, but the Village says there is not enough time to do that sort of in-depth study right now. The bylaw needs to be approved for this year's billing, and no one currently working with the Village was involved in the original bylaws, so that reasoning is not readily available.
McCracken says the Village needs to have money in the bank to cover infrastructure repairs, which is one of the Village's strategic priorities. He says some funds need to be available starting in a few years when Main Street is repaved, because it would be very bad management to rip up the street and not be able to repair pipes then, if necessary.
He agrees it is not fair to randomly pick people to help fund that work, but he points out the major costs for water and sewer are the infrastructure, and providing that connection has some value, regardless of how much water you use. The Village says a metering system could take account for both the value of water usage and a base rate value for the connection.
Council passed third reading of the new water and sewer bylaws in December with some minor adjustments. The additional rates proposed for home businesses with clients or employees on site of 50 per cent of the commercial rates on top of residential rates has been removed from the Fees and Charges bylaw.
Mary Riesterer, owner of Mary's Closet, said she was "floored" when she received the letter from the village about the proposed changes. She says she operates her second hand clothing store one day a week in the summer months out of her garage, with no running water or heat. She says she started as a hobby, but has had a business license for 12 years, and the increase suggested by the letter she received is more than she makes in a year.
However some businesses in commercial zones will likely still see some big changes. Irene Nunweiler of Robson Valley Internet submitted a letter to Council about the proposed jump in rates for her office from about $111 to $661 per year. During comment period, Nunweiler acknowledged hers was one of the businesses that was paying much less than others in commercial zones. "I hoped when I came to this meeting that I would get some understanding of the formula, of how you came up with these rates, and how they compare to other communities."
Nunweiler asked why a business should have to pay more than a residential rate, because "I know I use a lot more water at home than I do in my little office."
Rashmi Narayan, owner of Infinity Office Services, said in her letter to council that paying more for utilities just means she needs to charge more for services and products, or cut other expenses, but she suggests Council also consider values like conservation of resources when deciding rates.
Maurice Hill, owner of a bed and breakfast who says B&B owners are trying to make a living for the year in five months, says "whatever we pay you, we don't have to live on." He asks that council keep that in mind when making financial decisions for the village.
During discussion on the bylaw, Councillor Hollie Blanchette said dealing with home businesses is too complicated, that there are too many things that don't fit in a category.
Councillor Dallas Bullock said "this bylaw shows me that it's time to talk about water meters." She said she feels equalizing the rate for commercial properties makes sense, but the home based business increase did not make sense to her at this time.
Bullock says water rates obviously have to increase to be able to fund infrastructure that will eventually need to be replaced. "I know there are certain businesses that have been paying commercial sewer and water rates for a long time, and others that haven't, but I don't think we can squeeze our home based businesses any more."
Councillor Christine Latimer said she agrees with Bullock, that it may be time to look at water meters for the entire village. "I think that is going to make people more proactive in trying to conserve water," Latimer said, noting that some people who live alone would use less water than a family of five, but are paying the same.
The bylaws will be up for fourth and final reading at the first Council meeting of the new year, Jan. 14, 2014.