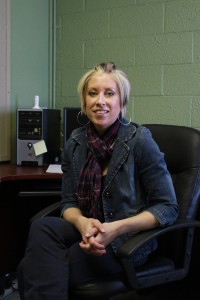 By Laura Keil
How do you manage when your spouse is working away? Or when your spouse returns from working away?
The relationship between parents can have a direct impact on children in a family. Lori Wagner at the Robson Valley Support Society is organizing workshops for people whose spouses work away for a week, two weeks, even six weeks straight in places like northern Alberta or BC.
She says she hopes workshop participants find out they are not alone in their challenges and will find better ways of dealing with the situation.
Wagner, the Child and Youth Mental Health Support Worker, plans to hold workshops in both McBride and Valemount, as she works both communities.
The Support Society hosted the first "Left Behind in the Valley" workshop in McBride last month and Wagner, who is in a similar situation with her spouse, says they had a good discussion.
"During one meeting, the ladies were saying you get into a certain schedule and routine, and when (their spouse) goes away and comes back, they need to revamp that schedule. Sometimes the partner says 'Well I'm on holidays," and the mom's like 'No I'm so busy; take something off my plate.'"
She says it's about framing how a good relationship can happen both when their spouse goes away and when their spouse returns. The same goes for the children's relationship with the father or spouse.
It's not a rare thing in the Robson Valley to find a family where one parent – often the father – goes away to find work.
"Tons of my girlfriends or people I know have husbands working away," Wagner says.
She says many people in the community don't realize her support position exists. If a parent or youth is having difficulties they can pick up the phone and call her – free of charge. She is someone neutral that residents can talk to when things get tough. Young people age 16 and older can refer themselves. Children younger than 16 must be referred by an adult.
She says part of her role is to support the emotional health of families and youth. She says the workshops fit under her role because "healthy moms and healthy parents create healthy youth."
Wagner has experience teaching children with special needs. She is now finishing a post-grad certificate in Child and Youth Mental Health at Thompson Rivers University.