The McBride Fire Hall is getting a facelift this fall. Workers were busy last week adding insulation to the building. The building has lacked insulation until now. Blaine Harasimiuk of the regional district who oversaw the work said they also installed programmable thermostats to keep the bays at 14 degrees. They increased the insulation in the attic from R20 to R50. The 3in styrofoam around the sides of the building will add R15. They also installed triple pane windows, added extra insulation to the door, made the building air tight and installed LED lighting on the outside. The change in lighting means an energy drop of 900W to 150Watts. The money for the upgrades comes from the regional district's Community Works Fund.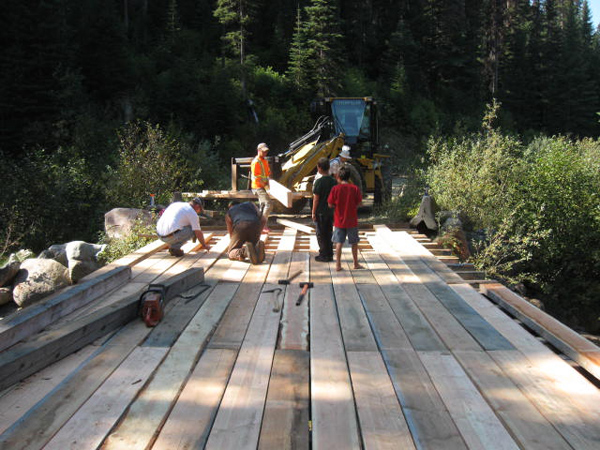 Volunteers pitched in with the McBride Big Country Snowmobile Association to replace two bridges up the McKale River enroute to the Renshaw snowmobiling area on Sept. 14th and 15th. The bridges were deemed unsafe but have now been replaced.
Bridge work, brushing, and cabin repairs are all part of ongoing projects looked after by the McBride Big Country Snowmobile Association and more volunteers and member are always welcome.