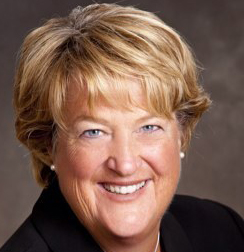 Cathy McLeod, Member of Parliament for Kamloops-Thompson–Cariboo has been named Parliamentary Secretary to the Minister of Labour and for Western Economic Diversification.
Last week, Prime Minister Stephen Harper announced 12 new parliamentary secretaries to assist ministers with their parliamentary duties and continue the Government's efforts to create jobs and promote economic growth.
"These new parliamentary secretaries will play an important role in helping our Government deliver on its commitments to Canadian taxpayers" said the Prime Minister in a press release. "Our strengthened team is broad and experienced, and will provide strong, stable government in a time of continuing economic uncertainty."
Prime Minister Harper also announced that 11 parliamentary secretaries have received new assignments.
"I look forward to working with the new and returning parliamentary secretaries as our Government continues to focus on the economy, keeping our streets and communities safe, celebrating our history, and promoting Canada's interests on the world stage," added Prime Minister Harper.
Prior to entering federal politics, Ms. McLeod was mayor of Pemberton and a director for the Squamish-Lillooet Regional District. She also worked as a registered nurse and managed a number of health care centres. She has a master's degree in international primary health care from the University of London, and she and her husband Gord have three children.
Valemount will remain in McLeod's riding until the next federal election, when it will join McBride in the renamed Prince George-Peace River-Northern Rockies riding.