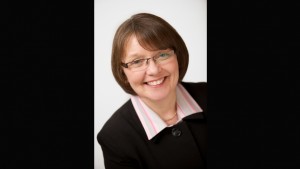 Shirley Bond has again won her seat in Prince George-Valemount, her fourth consecutive term as MLA in British Columbia. Bond was appointed Minister of Justice and Attorney General on February 8, 2012, and was Minister of Public Safety and Solicitor General and Acting Attorney General before that, the first woman in BC to hold these positions.
Preliminary voting results show that Bond won the district with 10,163 votes (almost 58 percent), well ahead of the NDP's candidate Sherry Ogasawara who received 6,194 votes (35 percent). The Conservatives' Nathan Geide received just 987 votes (just under 6 percent) and Donald A. Roberts, one of two provincial candidates for the Christian Heritage Party received 276 votes (about 1.5 percent).
There was no Green Party candidate running in the district, but the Greens have won their first seat in history in the province, with Andrew Weaver winning the district of Oak Bay-Gordon Head.
Bond's win has helped the Liberals win another majority government in BC, but their leader Christy Clark lost her riding of Vancouver-Point Grey to the NDP's David Eby. Without a seat, Clark can't enter the legislature, but it is likely another Liberal MLA will step aside and allow Clark to run in a by-election. No word yet on which MLA that might be, and although there's been speculation from the pundits, they seem to have gotten the outcome of the election very wrong. Polls leading into the May 14, 2013 election had shown the NDP in the clear lead.
For BC 2013 election results, click here
by Korie Marshall