As Valemount peers into its future as a tourism destination and resort community, what can we learn from other communities? In part 2 of a two-part series, we examine the changes in Revelstoke since their ski resort was built. This week looks at cultural & demographic changes.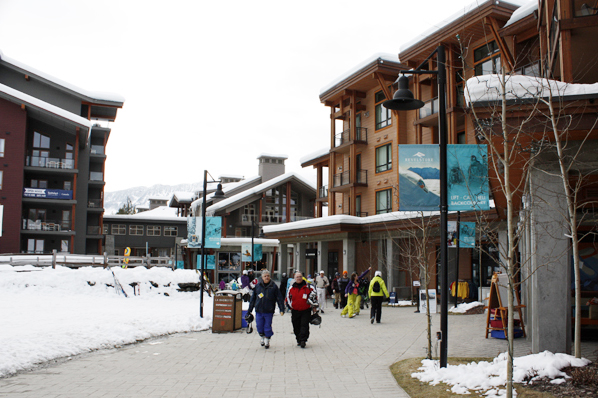 On Richard Hamilton's wall is a map of the Master Plan of Revelstoke Mountain Resort. Colourful veins denoting ski runs snake down Mt. Mackenzie. So far, most of those runs are still just concepts. Only a handful have been developed. The rest, Hamilton says, seem a long way off.
The real estate agent sits in his office in downtown Revelstoke, reclining in his office chair, smiling and shaking his head. It hasn't been the big show many were expecting – no Whistler, anyway. While the town has changed, Hamilton thinks a lot of people jumped the gun.
"I think there's always a big panic because people just don't know what to expect. Everybody gets bent out of shape."
It has taken several years for prices to come down even with a major recession hitting one year after the opening in Dec. 2007. But many of the cultural changes are there to stay – a younger population, a busier economy.
As local people charted their destinies as the resort came in – sell and get out, or stick around and hope you won't need to rent – many new people were moving in. Statistics show Revelstoke has gotten younger. On the street you'll still see plenty of seniors, but it's hard to avoid a young adult – some towing a toddler – at any time of day.
Some of these young folks are what Anna Minten calls "ski bums." The term is pejorative; Minten says many locals hold negative opinions of this demographic.
She is something of a ski bum herself. She moved to Revelstoke to teach snowboarding in 2008, and became one of many young people in constant search of better accommodations – moving from one tiny crowded rental to the next. She now lives in a compact house on wheels which she parks on private property out of town.
Minten says she often asks locals what they think about the change the resort has brought to the town of 7,000 people. She hears a lot of negative responses, but the girls she works with in the pub say the resort has brought more good than bad. They have many new friends and it's opened their eyes to the outside world.
Many folks will tell you that the ski hill has diversified the population – hoards of young Australians, Scandinavians, Brits and many others come here for five months at a time. You'll also hear plenty of Quebecois on the ski hill and from servers and bartenders. It's the work by night, ski by day philosophy.
Some of the long-time locals understand this devotion to skiing. Deenie Ottenbreit's daughter was a competitive skier long before the resort went in. Revelstoke's ski club is the longest-running in Canada, founded in 1891. A chairlift for the previous ski hill was built in the 1960s.
"It was a great little mountain, but our kids weren't benefiting that much in terms of competitive options," Ottenbreit said. "We have snow conditions, we don't have ice. A lot of ski hills with racers deal with ice."
Ottenbreit, a kitchen boutique store owner who has lived in Revelstoke 35 years, says there's always going to be opposition to ski hills.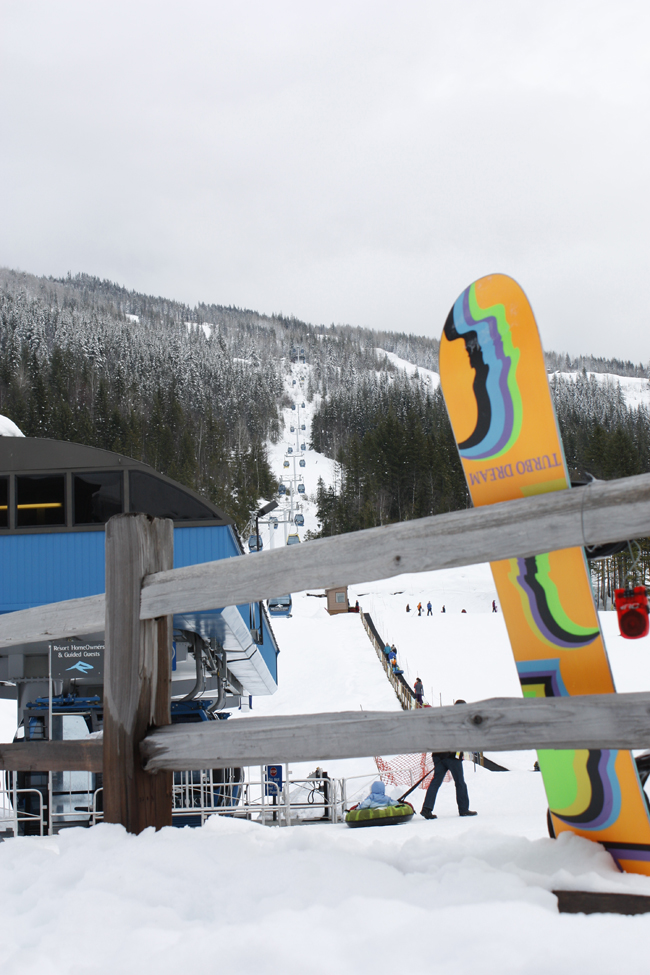 "But I think if it's done right, it can be a win-win situation," she says.
The non-skiing population of Revelstoke has had a mixed reaction to the new face of the town. Industry – whether forestry, CP Rail or BC Hydro, has long been the foundation for the town's economy. It is still going strong, but tourism has taken on a new shine.
And it's not just skiing. "Revy" is still a favourite destination for snowmobilers from all over Western Canada.
Ottenbreit says the city has always been a "hidden gem." You can stay small, but you do need some growth to survive, she says. She can't see Revelstoke getting much bigger than it was during the dam construction years, but that is just fine with her. She believes it minimizes the big box stores which keeps the uniqueness of the city.
Unlike other BC ski hills, the resort is part of the municipality. Revelstoke expanded its city boundaries to encompass the base of the resort. The resort and town are contiguous and it takes about 10 minutes to reach the base of the chairlift from downtown.
For the City, Revelstoke Mayor David Raven says it's a catch-22.
"You're chasing the tax revenue, but then you've got to provide services," he says.
The city just purchased a $1 million fire truck to service a multi-storey at the base of the resort. There are no other buildings in town of its size, but city firefighters have to be prepared to extinguish a blaze everywhere in town. Raven says the City has yet to profit monetarily from the development of the ski hill.
As part of the municipality, there's no buffer between the town and the resort. Jill Casson, a retail worker who moved to Revelstoke a few years ago says she had always heard there was tension between the longtime locals and newcomers. She didn't find that herself, though she admits no one would hire her until she had lived there a year and could prove that she was a full-time Revelstoke resident and not just there for the season.
She says Revelstoke is a young fun outgoing lively town, no matter what time of year – but there's a catch.
"It's so stinking expensive to live here. I couldn't imagine being a single mom trying to live here."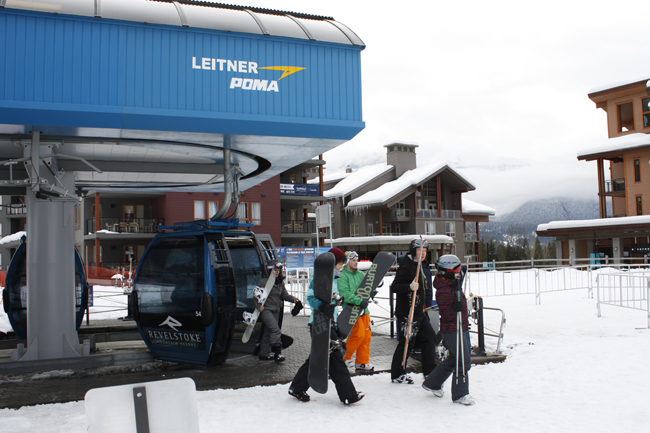 While there is not a Whistler vibe, Minten sees price gouging as discrimination against the classic ski bum.
"They're doing everything in their right mind to jack up prices to drive ski bums out," she says. "But if there's snow and lots of it, the ski bums are going to come anyway – whether they're living in the back of their truck for the winter because they can't afford rent, they're going to be there. They're still buying groceries and still going to local pub to drink their beers."
She says she can understand why people are upset when their recreational areas are developed and their environment changes.
"When you're so used to nature being your nature, and your backyard being the whole backyard, when a company comes in and says, 'Well, actually this is going to belong to this company,' it's going to upset people."
She says for a lot of people who are living in a location, this is the lifestyle that they want; they don't want to have to leave their home because other things have developed.
Now, though, she says every day you can find live music in town. That wasn't there before the ski hill came in.
"14-year-old kids who dream of being musicians can perform in front of a whole bunch of people," she says.
Revelstoke's history is still vibrant and an important part of its identity, she adds. Cooper's grocery store used to be the hospital. Minten says while she had one old lady accuse her of ruining her town while grocery shopping, she had another old lady tell her she had given birth about right there.
She says the fear over losing what one has to a 'newcomer' is not a new sentiment.
"My dad said when he came over from Holland, they were considered aliens and taking over the land too. They also helped build this country as did every other immigrant," Minten says. "People might turn their nose to the new people at first, but we're all here together; we're all here to help each other if that's how we want to look at it."
READ PART I OF THIS SERIES HERE
– Laura Keil