Commerce Resources Corp. has completed a tally of its 2012 work on its Blue River project, which the company hope will one day yield a Tantalum and Niobium mine.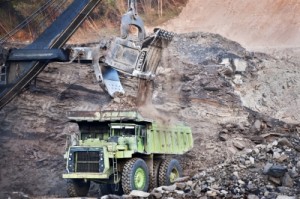 The company reports that "the geological, engineering, metallurgical and environmental programs carried out to date in 2012 broadly support the advancement of exploration and development at the Company's wholly owned Blue River Project, some 90km south of Valemount." A mineral resource update is currently in progress by independent consultants AMEC Americas Ltd. which the company says will be sufficient to support a pre-feasibility study.
"We are proud to have accomplished a significant amount of work in 2012 despite a very tough financing climate," says company president David Hodge. "The improved results and 2012 exploration reported today reinforce Commerce's belief that we are in the process of building a very important long-term source of conflict free and ethical tantalum which could potentially supply 10% of the current world's market for the long term."
Hodge says recent developments in global tantalum and niobium markets provide indication of substantially higher prices than those used to define the resource initially.
"Such prices may provide an opportunity for the ongoing resource update to the end of 2011 to be based on higher, though still conservative, pricing."
The Blue River Property is host to the Upper Fir Tantalum and Niobium Deposit, which was discovered in 2002 and which has been the focus of the Company's activities since 2005. In fiscal 2012 year to date Commerce has spent approximately $3.7M (to October 31, 2012).
The composite body extends more than 1,450m in a north-south direction and as much as 800m in an east-west direction.
The Preliminary Economic Assessment in 2011 also indicated that the deposit can be developed economically as an underground mine and recommended future studies.
The Blue River Project comprises 1,000 km2 of mineral claims. Commerce Resources Corp. is an exploration and development company with a particular focus on tantalum, niobium and rare metal deposits with potential for economic grades and large tonnages. The Company is specifically focused on the development of its Upper Fir Tantalum and Niobium Deposit in British Columbia and its Ashram Rare Earth Element Project in northern Quebec.

Laura Keil