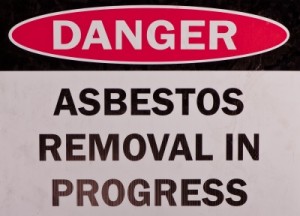 The Village of Valemount is facing a $38,500 bill after discovering asbestos they were not expecting in part of the Community Hall while doing renovations.
Valemount Mayor Andru McCracken said contractors discovered asbestos in the bathroom walls, which will require serious renovations to remove and re-model.
Due to the extensive nature of the renos, the Village is now required to make the washrooms accessible and up to code. He said the asbestos in the Community Hall ceiling they can work around.
"We knew we were dealing with asbestos," McCracken said, adding it took about $3,000 to do the actual testing.
"We were displeased with the cost overruns. We want things on budget."
He added that this could have got "way more out of hand."
"Council called upon the acting CAO Anne Yanciw to nail down the costs and get performance from contractors and they responded really well," he said.
The total cost of the Community Hall is roughly $208,500 with the new costs (Original budget $170,000). The renovations are being funded by Northern Development Initiative Trust, money from the general village budget, the federal gas tax and possibly a BC Hydro rebate. The renovations will modernize the interior of the building, adding new fixtures, flooring, accoustic panels and make it more accessible. They will also update the heating system. Council hopes this will improve the desirability of renting the building.
The Valemount Children's Activity Centre located in the basement has been temporarily re-located until the work is completed.
McCracken said the asbestos team found nothing in the basement daycare area that would be affected by the current work being done.
As part of the renovations, the contractors will split the controls for heat from the daycare, so each one can operate independently. The cost of heating the building was a bone of contention last year when the Activity Centre negotiated their lease with the village, since the upstairs is not used as much during the winter, but had to be heated anyway because of the daycare.