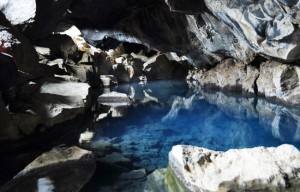 The Village of Valemount has approved a consulting firm to investigate how the village could turn waste heat from the proposed Borealis geothermal project into industry.
The Vancouver branch of MMM Group Limited will complete the Village of Valemount DES Pre-Feasibility Study for about $50,000 including taxes.
Calgary-based Borealis GeoPower is in the planning stages to create a geothermal power plant south of Valemount on Kinbasket Lake.
The company obtained the lease on the area of interest 30km south of Valemount in 2010. If constructed, it would be the first commercial geothermal plant in BC, producing up to 10 MWe of power.
The company is interested in sharing the benefits by selling waste heat from the plant to the village at a discounted rate.
Borealis says they would sell the heat at 30-50 per cent of the regular price to the Village (or Village-run utility company) which would act as a broker of the excess hot water to a suitable company that would use it for production. That company could operate a greenhouse, wood dry kilns, a spa, or one of many other projects that use waste water in production.
As part of the pre-feasibility study, MMM Group will help to determine what suitable industries or development could use the heat.
If Borealis goes through with the development, the Village will know what it will take to get the spin-off heat project off the ground, said Tom Dall, chief administrative officer for the Village of Valemount.
The funding for the project has been approved by Omenica Beetle Action Coalition for $40,000. The balance of the funding has been forwarded to Northern Development Initiative Trust which has grants up to $20,000 available, which would be more than the amount needed for the project. NDIT will be reviewing the funding application March 16.
LINKS:
http://www.borealisgeopower.com/expertise/details/canoe-reach-geothermal-project