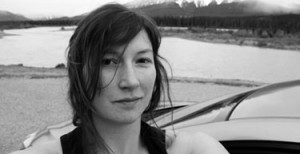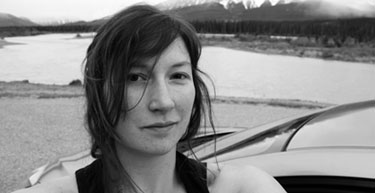 By: Laura Keil
With the Regional District working on a new branding strategy for the Robson Valley, for fun I decided to see what materials are on the web about Valemount and McBride in languages other than English.
I started with the obvious – Wikipedia.
It seems that in Italian, Portuguese, Mandarin, and Spanish, Valemount doesn't exist on the world's largest free encyclopedia.
In French, there are 34 words written on Valemount and in German a bit better – 175 words.
What about McBride? Nothing in French, German, or Italian. In Spanish a person can read all about McBride, Michigan. Population 205!
Mount Robson fared slightly better. There were materials in Spanish, German, French, but none of these write-ups mentioned Valemount or surrounding towns or attractions.
Robson Valley? Still nothing.
I found this baffling. Wikipedia has been around for 10 years. Surely some intrepid tourists or locals would update the pages in their native tongues.
Luckily, Wikipedia has a ready ability to translate material into other languages. Unfortunately, for languages like Mandarin, when I translated a page about BC (after searching the Mandarin Wikipedia), I learned that the MLA for this area was called "Shirley Bond Pangxue Li." In fact, every MLA including the Premier (Christy Clark Jane Wai Chi) had morphed into a Chinese version.
My favourite translations are "Rob Fleming Fan incorruptible," "Bill Barisoff standard white tree" and "Robin Austin-day trial in Europe."
While humorous, for conveying information there's nothing like writing something in the same language that somebody reads it.
Well what if Wikipedia isn't the go-to source for quick updates in other languages?
Chinese Wikipedia is only the third largest online Chinese encyclopedia after Hudong and Baidu Baike. But neither of the latter appear to have anything on Valemount, McBride or the Robson Valley either.
Mandarin is BC's second-most common language after English, with roughly 8.5 per cent of the population with Mandarin as their mother tongue.
Given that Chinese speakers make up a large and growing proportion of BC mountain tourism, we may want to work on this – in a focussed, consistent way that pumps up this area to what it really is.
It's not just tourism at stake. Who are the buyers of most of BC's wood exports? It never hurts to reach out.
So back to the regional district's branding strategy. If we are to really reach the majority of tourists and industry moguls who come to BC, they need to know who we are, where we are and what we offer them. And whether we like it or not, Wikipedia ranks high in most search results and most people don't scroll past the first page of results. Also it's easy to change – anyone can update a page! I recently updated the Berg Lake and Mt. Robson pages to reference Valemount as the closest town. Until now, viewers only saw Jasper as being close to our valley's namesake peak.
With the diverse cultures that live in the valley (think for a minute how many languages are spoken in our communities) it should not be expensive to translate promotional materials into other languages.
Finally, we should take another look at the English Wikipedia pages for our area. Are they a tantalizing taste of what we really have to offer?