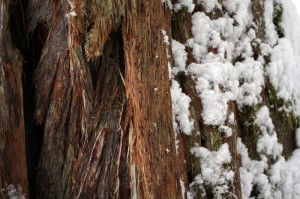 How can we manage our forests in a way that takes into account climate change?
That is one of the questions that will be addressed at the first annual Carbon, Climate change & Community Forests (C4F) conference to be held in Dunster Oct. 13-14.
The Dunster Community Forest Society is sponsoring the conference and hopes it will help spur locals to think more broadly and long-term about forest management, says Debbie Ladouceur, community forest secretary. Stakeholders are especially welcome.
"The Dunster Community Forest stakeholders are any people who have an interest in what's going on in their own backyards."
The C4F conference will bring together researchers and community members to discuss the impacts of forest carbon stores and emissions on climate change, as well as the steps community forests can take to enhance management tenure areas.
The conference is the result of a partnership with the Future Forest Ecosystem Scientific Council, the University of Northern British Columbia, and Simon Fraser University, as part of the research project "Climate Change Vulnerability of Old-Growth Forests in British Columbia's Inland Temperate Rainforest."
A dozen speakers are already lined up for the two-day event which is free and open to anyone – though participants must sign up in advance. People can register online at http://www.c4f.ca/C4F_registration.php
Organizer and SFU grad student Tim Kelly has been doing research in Dunster in conjunction with the community forest this summer. He says community forests are still a young concept and it's important to continue the conversation about how they can and should be managed. His research looks at the socioeconomic benefits of natural resources such as timber, and how the spinoffs can be maximized in a community.
"The purpose of this is to convey knowledge to the Dunster community," he says. "This is an early stage of developing their management strategy."
"In terms of climate change, we have to think about what the area is going to look like in 70 years, because we can adapt our logging practices now."
He adds that predicting the effect of climate change is very hard.
This year's theme is managing the wet and very wet Interior Cedar-Hemlock zones of interior British Columbia. These zones are most present in the northern Robson Valley areas between McBride and Prince George, B.C., surrounding the communities of Dome Creek and Crescent Spur, but Dunster also has wet and dry moist and mild cedar-leading patches within its tenure area on the Raush River Valley. These areas comprise the world's only known Interior Temperate Rainforest.
With the lack of fire, the forests accumulate large amounts of carbon in both the trees and the forest floor. Disturbance events of any kind are likely to lead to the release of some or all of that carbon, contributing to the carbon dioxide levels in the atmosphere. Carbon dioxide is widely cited as a major contribution to climate change. While climate change is largely projected to lead to hotter and drier conditions globally, local geologic conditions may lead to variations from this projection. Further study is necessary to project the impacts of climate change in the Robson and Raush River Valleys and the ITR. Without the natural impacts of fire, the greatest threat to these areas may be humans, through logging and climate change, Kelly says. There is a financial value in the forest wood fiber, and as a forestry-dependent area, the Robson Valley communities face many economic challenges.