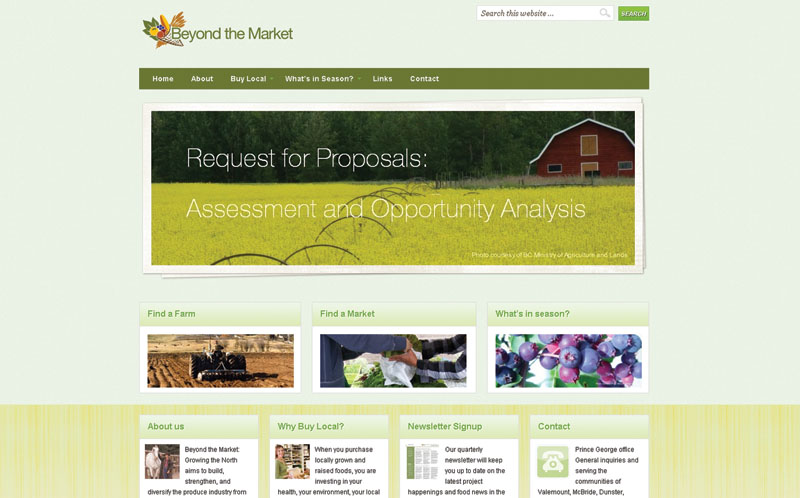 A project from Community Futures called Beyond the Market launched a website last month, which helps shoppers find food producers in their area using a searchable database of farms, food retailers and farmer's markets from Terrace to Valemount.
About 80 producers are already listed at www.beyondthemarket.ca, and more are invited to join.
The idea is to strengthen the food distribution network, encourage commercial consumers to purchase local foods and increase value-adding services like shared greenhouses and a shared cold storage facility.
Beyond the Market already has a pilot where local farmers supply fresh produce to a health facility in Prince George.
While growing numbers of individuals across the north are eager to purchase fresh food products directly from local farms and farmers markets, the vast majority of food we eat still comes from supermarkets, restaurants, and other sources that tend not to purchase from local growers.
Because Canadian food culture is strongly tied to convenience, factors such as seasonal availability, small-scale production and dispersed supply, and a lack food of distributors, packagers and processors in the north pose barriers to a smooth transition from farmer to dinner plate. In addition, economies of scale, long-term purchasing contracts and a cumbersome regulatory environment make it difficult for smaller producers to compete against large-scale conventional growers.
Beyond the Market plans to address many of these barriers and facilitate new and expanded relationships between food producers and consumers in the region. Beyond the Market runs until December 2011.