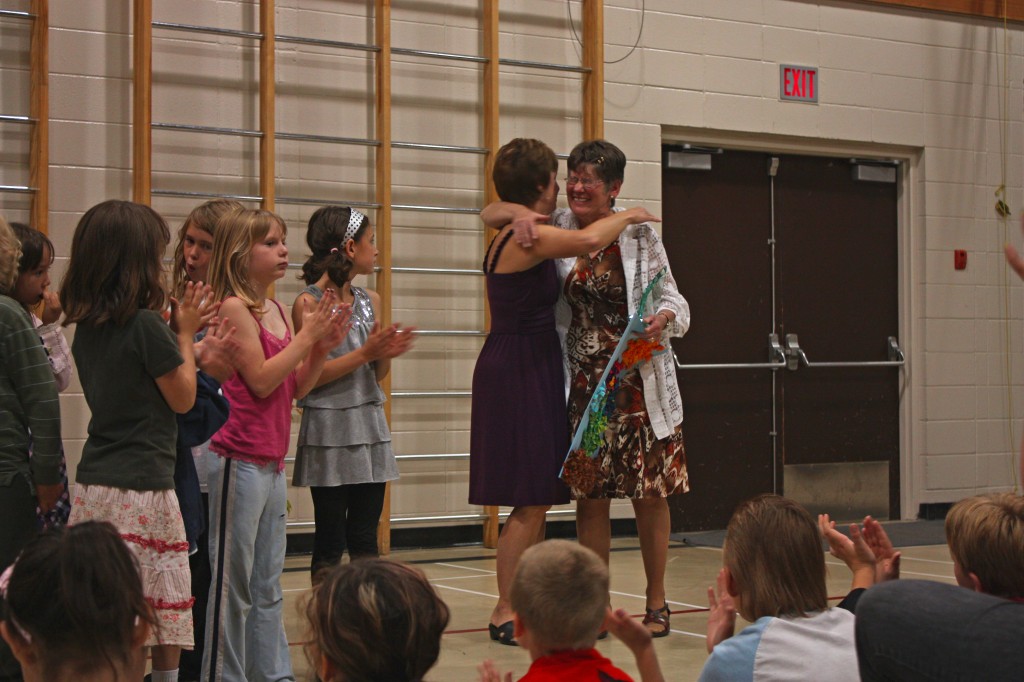 By Joseph Nusse
Sharon Nusse has retired after a long teaching career at Valemount Elementary School.
Nusse, along with her husband Timothy Nusse, moved to Valemount in 1976 to start her first full time teaching job. Although she took about 10 years off to raise her own five children, she has witnessed many changes in the valley and touched hundreds of students during her career which spans over 30 years. According to Nusse, one of the biggest changes she witnessed is the size of the student population in the valley. When she first started, the school population was well over 200 students. Now the student population is not even half of what it was then.
Nusse grew up in Field BC, and completed her degree in education at the University of Victoria. Nusse stuck mainly to the younger grades during her career. She was known for her engaging storytelling which often included the addition of guitar and piano music. She has repeatedly received the students' choice 'You're my favourite teacher!' award. Last week at a year end assembly, staff and students of V.E.S. bid Nusse farewell with a song as well as a gift – an oak tree which she has already planted in full view of her front kitchen window.