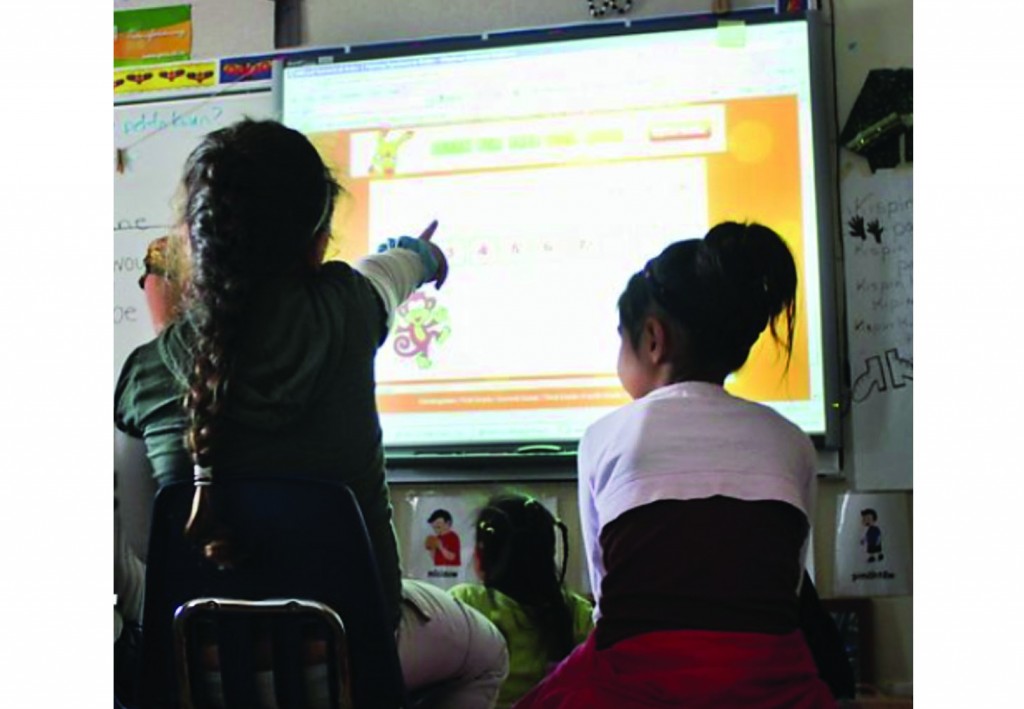 It may seem like an unlikely proposal coming from a school focussed on arts, ecology and physical education, but the Dunster Fine Arts School Society is looking at a computer-based learning pilot project.
Society member Pete Amyoony says the computers would help students learn at their own pace and cater to the student's learning style. The teacher in turn, would be more of a facilitator, helping when needed.
"We need to get ahead of where we were before," says Amyoony.
The proposal came from a dozen members of the school society who met at the school last weekend to deliberate the future of the school, which has only seven students. The school had 30 students when the school district shut it down in June. Since that time the community formed a society, bought back the school, and is conducting homeschooling classes within its walls.
The society, which pays a mortgage for the school building, is hoping to get the school district to pay for a full-time teacher next year, so the community no longer has to rely on volunteers. With that in mind, members formed two proposals to the School District #57 for the 2011-2012 school year, one of which is computer-based and the other is simply a Wells Model. A Wells Model of education is where the school district would supply a teacher and pay operating expenses, such as rent for the use of the building and bussing. The Dunster Fine Arts School Society would provide maintenance of the building and operational funds.
School District Superintendent Brian Pepper has maintained since the summer that the district is open to talking about providing a teacher as part of a Wells Model, which is named for a similar education arrangement in Wells, BC.
Both proposals request a teacher and funding to absorb some costs of education. A key difference between the two proposals is the teacher. In the computer-based model, the society has left the option for the school district to provide just a part-time teacher, but would like to see sufficient internet bandwidth for streaming video and funding to contract local instructors with special expertise in drama, visual arts, musical professionals, and IT.
The school currently only has two computers, and is looking at funding options. Details in the proposals would be worked out in negotiations between the DFASS and SD 57, and apply only to the coming 2011-2012 school year.