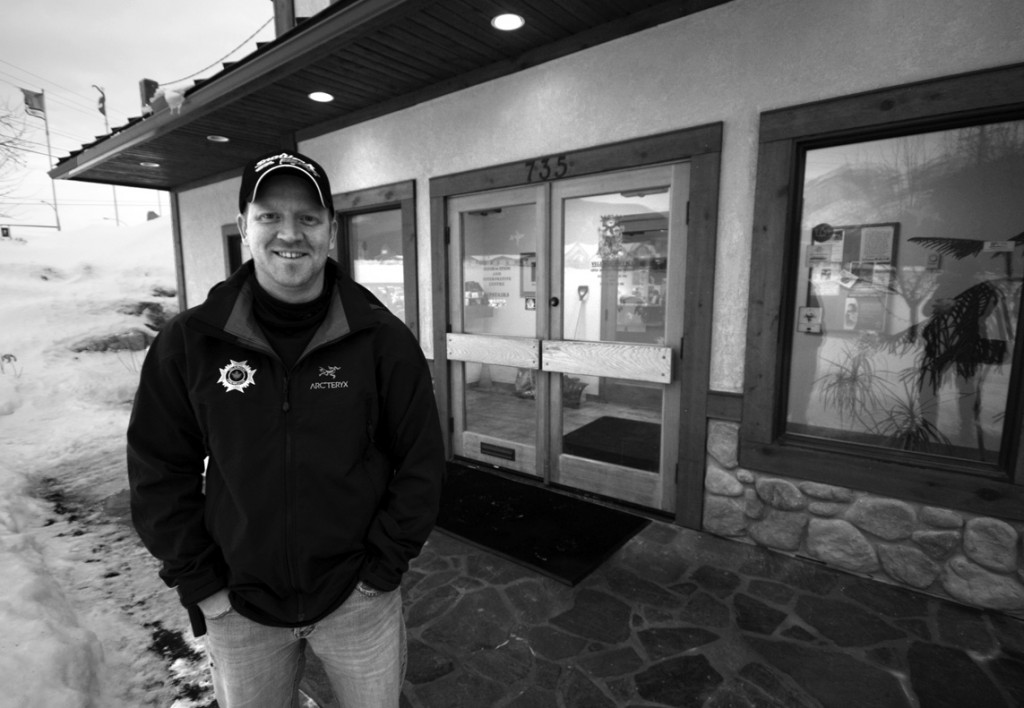 Dog off its leash? Got Shakira blasting at full volume on a Monday night? Better watch out. Valemount has a new by-law enforcement officer. And he knows Martial Arts.
Don't be too afraid though. He'll be issuing warnings first. And he won't be snooping around your yard looking for infractions, since his job will be complaint-based, says Village administrator Tom Dall.
But his job will increase the number of hours the village is on the watch. Prior to contracting Erik Myggland's company Spartan Safety Services for the roughly 20-hour a week position, the previous by-law enforcement officer Al Smith worked only half a day each week.
Dall says the increase is due to a growing number of complaints that are being handled by the RCMP. From January to September last year, the RCMP dealt with more than 500 calls pertaining to village bylaws.
"Part of the issue is dealing with the complaints in a timely manner," Dall says. "When you have a bylaw officer that works half a day a week, you don't go find the dog the following week to deal with it, right?"
Myggland's hours will depend on the number of complaints they receive, Dall says. He will be outfitted with a cell phone, which people can call at basically any time.
Myggland's company will be paid $1560 a month or $18,720 a year. His current contract lasts three months but will be extended to 21 months if his contract is extended beyond the probationary period.
Myggland says he doesn't have any experience enforcing by-laws but he comes from a military background, having been in Sea Cadets for many years and a member of the Canadian Rangers. He is also skilled in martial arts and teaches classes at his studio in Valemount.
"All those things combined kind of fit the profile," he says.
He says they will focus on four priorities for enforcement: animal control, noise violations, unsightly premises and parking violations.
He'll be recognizable by his uniform while on duty, and will have the authority to issue fines which are set out in the by-laws themselves.
Out of hundreds of pages of bylaws, only building permits and zoning bylaws are accessible online. Any resident has the right to access the village's bylaws but they must set up anappointment to peruse them in the village office.
Dall says he is updating many of the 800-some bylaws, some of which are out of date. Others were drafted but never officially approved by council. It's a time-consuming process to go through them.
"I've got bundles here on my desk," he says. "They are 30 to 40 pages a pop. We have two full filing cabinets of these things."
Dall revised the dog running at large by-law this week. After a warning, the first fine may be $100, increasing to $200 for the second infraction, $300 for the third if it is within 15 days of the first, depending on what is approved by Council in the spring, Dall says. Until the new by-laws are approved by council the last current by-law will be valid.
The Council has also approved the purchase of a kennel for animal storage, as well as necessary uniforms and stationary supplies needed to carry out the duties.
Myggland will receive training for the position and plans to attend a 10-day program in June, co-sponsored by the Justice Institute of BC and the Union of BC Municipalities.
Dall says the position will be paid for out of general revenue in the 2011 budget which will be prepared before their May 15th deadline.