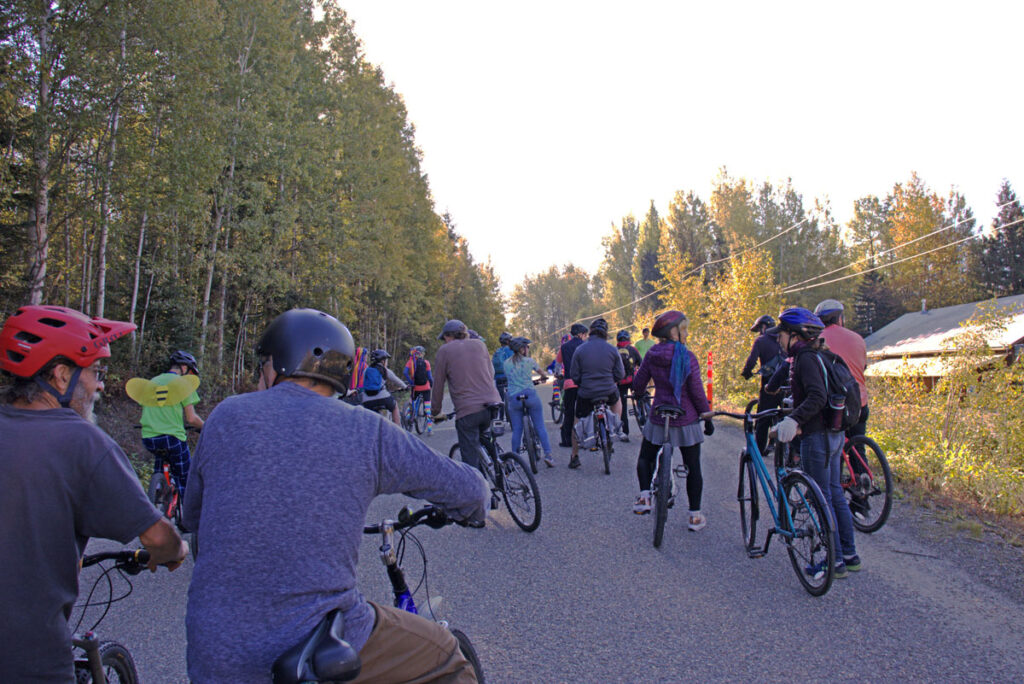 By Spencer Hall, Local Journalism Initiative Reporter
The Dunster Fine Arts School Society raised a total of $1225 at its second-annual Tour De Read Road event last Saturday.
The event, held at the Dunster Community Hall, saw about 49 participants of all ages buckle their helmets and enjoy the sun while riding their bicycles on Read Road, with cyclists having the option of riding four, 10, or 20 kilometres.
Festivities kicked off at 8 a.m. with check in and registration in front of the Dunster Community Hall, where cyclists could purchase a t-shirt to commemorate the event.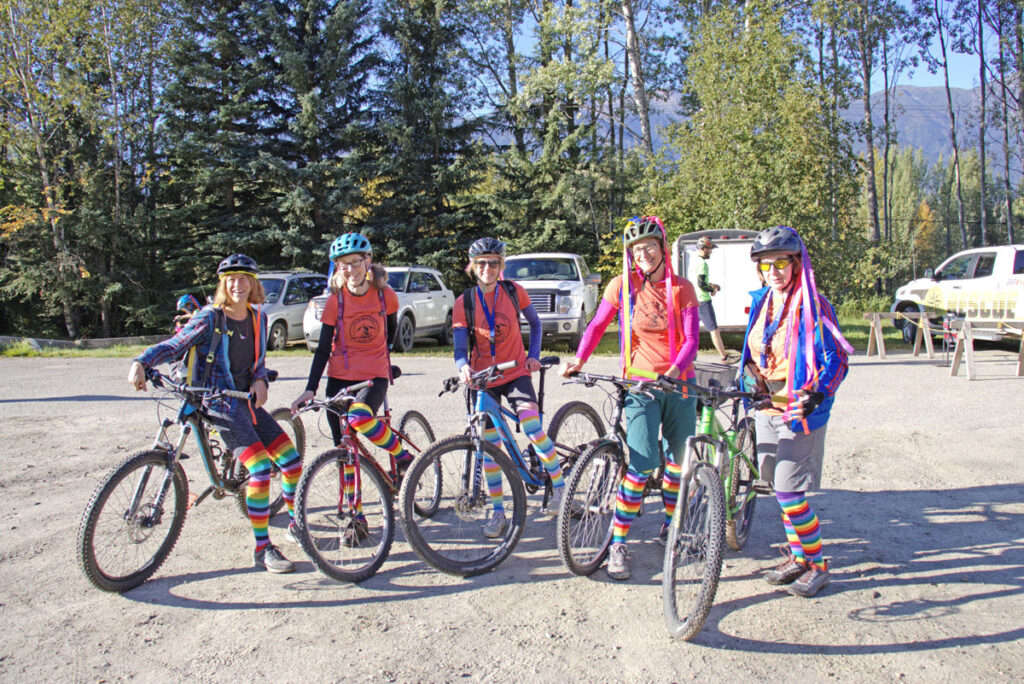 The "race," began at 9 a.m.—results weren't captured for the race as the event was more of a bike rally meant to give families an activity to do together.
Once the cycling wrapped up, each participant got an opportunity to select a prize from the prize table and the weekly Dunster Farmer's Market was held at the Hall with burgers being served to raise funds for both the Community Hall and the society.
Executive director of the Dunster Fine Arts School Society, Yann Assemat, estimates that about 110 burgers were sold, adding that funds raised from burger sales were split 50-50.
"It was their biggest market from the season I think. They sold like 110 burgers or something like that. So having them together was definitely a win-win," Assemat said.
He added that the society couldn't have asked for better weather for the event.
"People were really happy, and the weather was just perfect. We ordered sunshine and we got sunshine," Assemat said.
Funds raised at the event will go toward building upgrades at Dunster School, which Assemat said has recently gone through significant renovations.
"It's been a major renovation— a new roof, windows, insulation, and siding. So this is still going to help pay for the renovations, and then, of course, in the future, help to set up programs and activities [at the school] and get things going," Assemat explained.
He concluded by thanking those who sponsored the event, which he said helped make it "a great success."