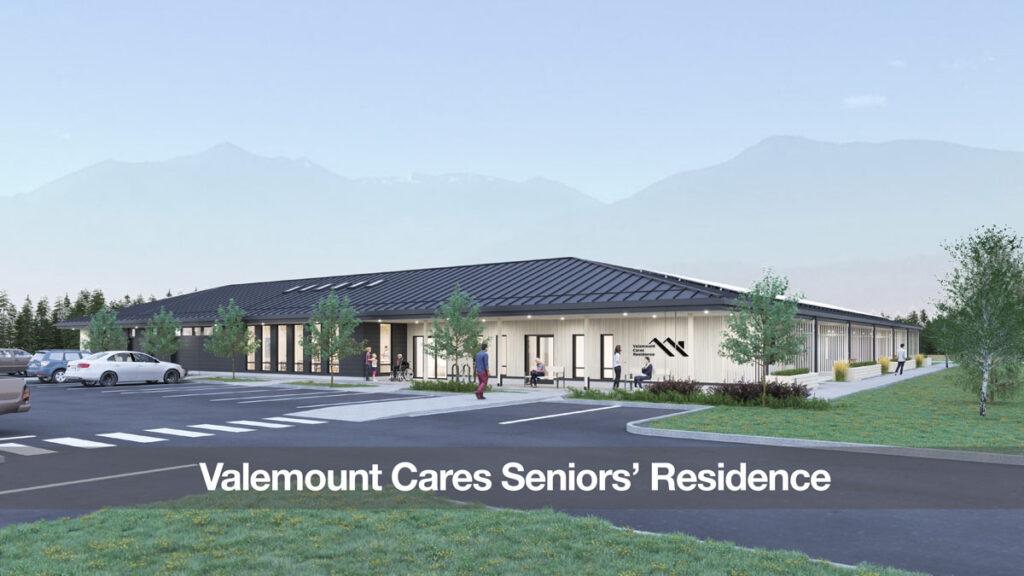 By Andrea Arnold
The Valemount Cares seniors housing project was granted final approval from BC Housing last week and construction planning began May 15th. A update was presented to Council on Tuesday by David Sheach of BC Housing. Donnie MacLean, Chairperson for the Valemount Senior Citizen Housing Society says she expects the physical construction phase will start in a few weeks after the architects and contractors have a chance to discuss their plans.
BC housing is working with the society to build 18 affordable homes for seniors in the community. It is an $18 million project and a 60-year operating agreement. The funding from the Building BC Community Housing does not cover funding for support services. The seniors housing society is working on securing more funding from other partners in hopes of providing these services in the future.
Eligible applicants (at least one member of the household 55 years or older) must have an income below the 2023 Housing income limit of $77,430 and assets less than $100,000. Residents will sign a month-to-month tenancy agreement, with rent expectations based on income. They are anticipating a 14-month construction.
Following the presentation to council, Councillor Hollie Blanchette asked for clarification regarding the confusion between assisted living and affordable independent housing. Sheach answered that this application has always been for independent housing.
"We are very excited to see this progress," she said. "It has been a long time coming. Who wouldn't want this beautiful facility in their community."