By Laura Keil
---
Despite COVID-19 pumping the economic brakes, the local real estate market is the hottest it's been in years—and local realtors say many buyers are moving here permanently.

"This is like the Vancouver market, where you put a listing on the market and that day you could have an offer," says Valemount realtor Sherri Malone, with Royal Lepage. "Or the next day you have multiple offers—and definitely by the end of the week, you have accepted offers, and they're at list price, and even above list price. And that is unheard of in Valemount."

Local realtor Shelly Battensby says the Robson Valley market reflects a global phenomenon. She recently took part in a virtual REMAX international conference and, around the globe, realtors' phones have been ringing off the hook.

"They're all saying the same thing: this is a record year for sales."

Home sales across the province have been on a record pace for months and areas outside of major metro markets have led in price growth, says Brendon Ogmundson, Chief Economist for the BC Real Estate Association. He says buyers, motivated by a desire for extra space due to the pandemic, have been flocking to smaller markets.

"Those markets were already undersupplied, with an existing housing stock that is not equipped to deal with this sudden surge in demand," he told the Goat. "As a result, prices are rising rapidly all over the province."

He says the desire for space—both indoor and yard space—is pushing up average prices as sales of larger single-detached homes are a bigger share of overall volume.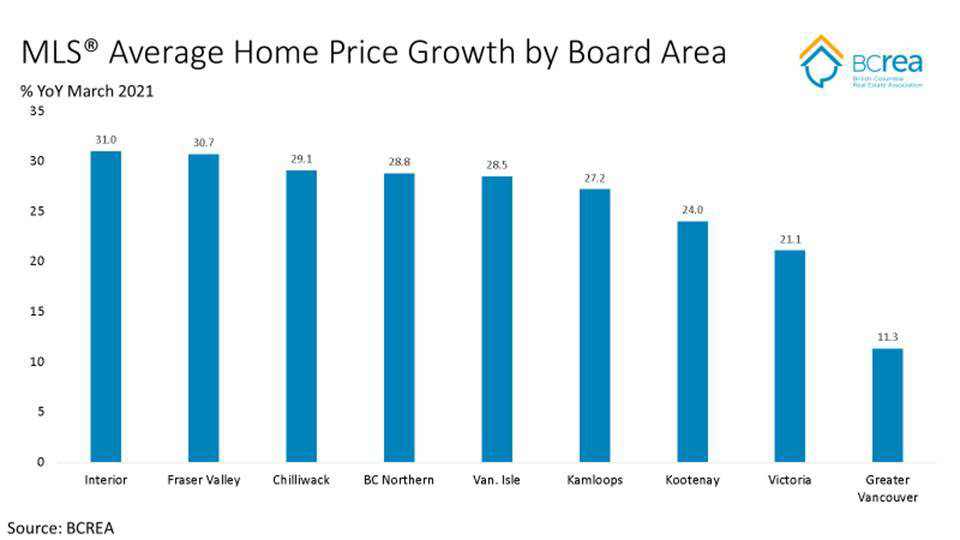 Pipeliner push
In Valemount, that push has been supplemented by demand due to pipeline workers looking for a place to live outside the worker accommodation camp.

Malone and Battensby both say the pipeline is part of the uptick—pipeline families who have enrolled their kids in school and have relocated for the foreseeable future; workers who realize that paying a mortgage is cheaper than paying rent; and local buyers who want to rent to pipeliners.

After a couple already busy years, Battensby says there is a lot less available to buy.

"We've got really low inventory. It's that ebb and flow."

Malone says the housing shortage affects both buyers and renters.

"We have local teachers living in hotels," Malone says. "It's serious."

And while she says people have started to buy vacant lots, inflated lumber and construction costs make it prohibitive to build new, she says.

"That's working against us hugely, because building materials are twice to triple the cost right now of what they usually are."

Values & work shift
Malone says the real frenzy began just two months ago.

"We were hearing that people are moving out of the larger populated area to more rural spots, but we actually never felt that until I'd say two months ago—we started feeling it in January, and then February, March were completely bonkers."

Realtors say it's a mix of factors leading out-of-town people to invest in local properties—and in many cases move here.

Battensby says the urban-to-rural trend has been growing for a few years—but you're starting to hear terms like "homestead" again by the under-40 generation, people who want a "simpler life"—whether it's raising kids, having a garden or simply exiting the rat race.

"I think COVID has helped us reassess our priorities. And it certainly increased our ability to work from home."
Battensby says the change working from home may become permanent for some.

"When I'm talking to people coming from other areas, they're saying things like, 'What kind of internet connection can I get? I want to work from home.'"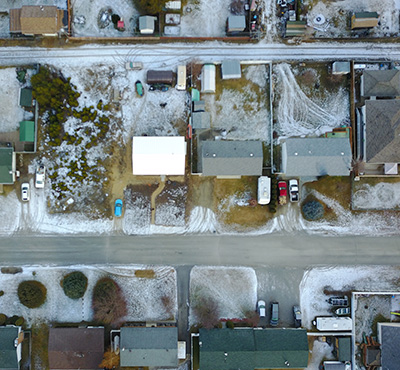 McBride-based realtor Irene Berndsen says it's a sellers market in McBride as well. She is also meeting with people looking to get away from the larger centres—many of whom work from home.

"Better and faster internet would attract more people," says Berndsen, who guesses the local population is increasing all the same.

She says although prices are still low in the McBride area, they are creeping up—especially larger pieces of raw land.

The interest is coming from all sides. Berndsen says although there are still some buyers from Alberta, more often the phone calls are coming from Ontario and southern BC. Malone says she's gotten lots of interest from people in Jasper, Revelstoke, Edmonton, the Lower Mainland, and Ontario.

Battensy says she's been fielding a lot of calls from Ontario, the Lower Mainland, and Sunshine Coast. Many buyers are amenity migrants—people who want to move for the lifestyle, rather than a job.

"They want the lifestyle and whether that is rural agricultural Dunster or whether that is some space with great access to outdoor recreation or whatever, they're coming here and they like whatever that lifestyle is going to get them," Battensby says.

She says one of the highest demands is for developed acreages and bare land.

"The sweet spot is that 5-10 acres, or even 5-20 acres, and we just don't have a lot of those."

Some buyers are locals, Malone says, either upgrading for themselves or investing in income properties thanks to low interest rates. But many are from similar recreation-centric communities. Malone says eight recent sales have gone to people from Revelstoke. Malone says many clients close to retirement age are looking at Valemount because it reminds them of what Revelstoke used to be.

"They feel like Valemount is that old Revy—just a small, quiet mountain town."

The younger demographic from Revelstoke is buying in Valemount because they can't afford to buy in that bigger community, she says. And when you compared to other places in BC, the prices are still very reasonable, especially considering the beauty and recreational options.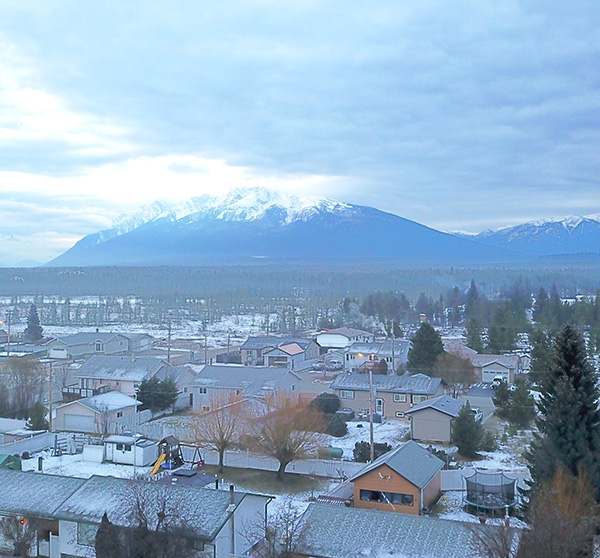 "What the surrounding mountains and area gives us, it's just phenomenal," Malone says.

Anna Minten and her husband sold their place in Revelstoke because the market was hot, but also because she was ready to move back to a place that had her heart as a child. Her family has a chalet in Tete Jaune.

"I basically moved here to be closer to my parents and so I can raise chickens," she said.

Minten's husband is a carpenter and she is an energy worker as well as artist, and together they are entrepreneurs.

"Helping the community as well as the earth feeds my soul," she said.

Berndsen says McBride has seen some families purchase but more often it's younger retirees or the semi-retired, some of whom are looking for income properties. Demand for more remote properties has steadily increased and timber prices have loggers from all over the province looking for properties with timber, she says.

Berndsen says even commercial sales are increasing.

"Commercial sales are definitely on the rise, although moderately. Still, that is huge for McBride."
Berndsen says buyers need to be reminded that COVID protocols are in place—face masks, questionnaires, and pre-approved financing prior to viewings, for instance.

Beyond the ski hill
Battensby says the ski hill put Valemount on the map, but the thing causing people to move here is the place itself.

"People that didn't even know we were here, all of a sudden went, 'Oh, what's all the buzz?' Then they went, 'Oh, hey, that's a great little community.'"

She also thinks COVID-19 has shown people that they can do without some of their big-city conveniences or find different ways to meet their needs.
"We don't have the big box stores, and we are 3-3.5 hours from a bigger center," she says.

"I think people have realized 'You know what, you can get creative and still have your needs met.'"

Once people are here, it's an easy sell.

"You look out the window on a beautiful given day and it's stunning," she says. "Pick a view, pick a window."