By Andru McCracken
---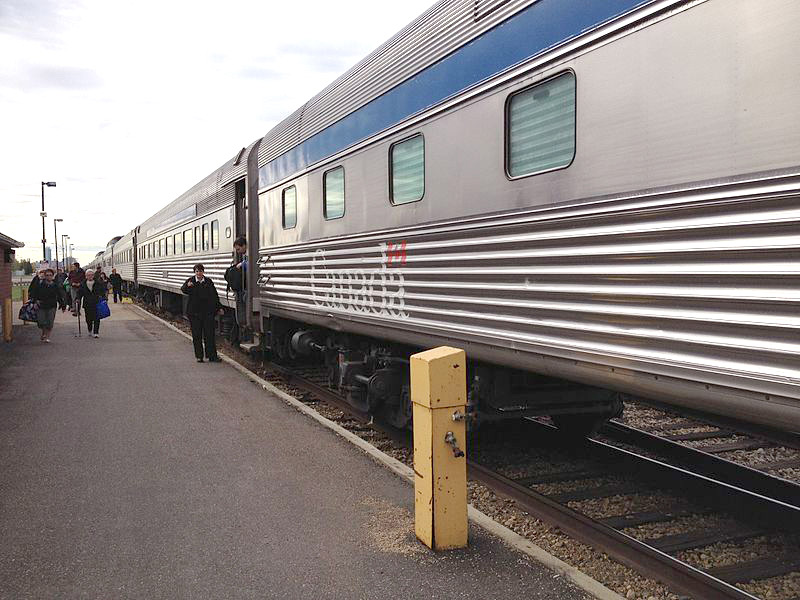 Starting December 11, you can travel by rail between Winnipeg and Vancouver. A ticket from Valemount to Vancouver costs $83 plus tax.
The Province's chief medical health officer Bonnie Henry has strongly advised against unnecessary travel until December 7, though what happens after that is still unclear.
VIA said that they will gradually return to service, starting with a once weekly roundtrip.
According to the passenger rail carrier they have done an evaluation of health and safety protocols, checked physical distancing measures, enhanced ventilation systems and have taken steps to protect their employees.
"The health and safety of passengers and our employees remains our top priority. We are offering our customers in Western Canada an additional choice in regions where intercity transportation is more limited as a result of this pandemic," says VIA Rail President and CEO, Cynthia Garneau.
VIA Rail deploys a strict protocol of sanitary measures on board its trains, in its stations, maintenance centres and call centres to deal with the pandemic and minimize the spread of COVID-19. Garneau says VIA Rail's teams continue to apply the latest health and safety guidelines and are evaluating VIA Rail's overall service offering in the context of the pandemic, and in the event of major changes related to the health crisis, VIA Rail will revise its service offering in line with the latest developments.
"Wearing a mask is mandatory at all times in VIA Rail stations and onboard VIA Rail trains. For the health and safety of all passengers and employees, passengers who do not wear a mask during their trip will be required to disembark the train or will be refused entry upon boarding," said Garneau.
Passengers will be required to remain in their cabin and assigned seat and wear their mask at all times in stations and on board the trains, except when in an enclosed space such as a cabin or shower facility, or temporarily when eating or drinking.
The dining car will be open to some passengers for breakfast and dinner and a reservation system will be in place to allow and control access. Lunch will be provided in-cabin only and will have to be eaten in cabins. The menu and bar service have been modified.
A new at-seat food cart service will be offered in Economy class. The menu and bar service have been modified.