1,878 'close contacts' currently in self-isolation, 58 in Northern Health
By Fran Yanor / Legislative Reporter
---
The Province plans to hire 500 health care professionals to do the 'detective work' of tracking close contacts of people diagnosed with COVID-19, Premier John Horgan announced in August.
"We want to make sure that we keep people safe," said Horgan from Victoria. "One of the best ways to do that is to have strong contact tracing."
Contact tracers track a person's close contacts from 48 hours prior to their onset of symptoms, to the present. The tracers then confidentially inform each close contact of their exposure and risk of infection and advise them on self-isolation.
"Every time we have a positive case of COVID-19, they're followed up individually," Provincial Health Officer Dr. Bonnie Henry said in mid-August. "To find out exactly who they were with, where they went, the movements that we do every day."
Prior to the societal lockdown on Mar. 15, each person diagnosed with COVID-19 averaged nearly 11 close contacts, with more than two of the contacts eventually developing the disease themselves. During the strictest public health restrictions, each new COVID-19 case generated less than four close contacts, while secondary infection rates were less than one per diagnosed person.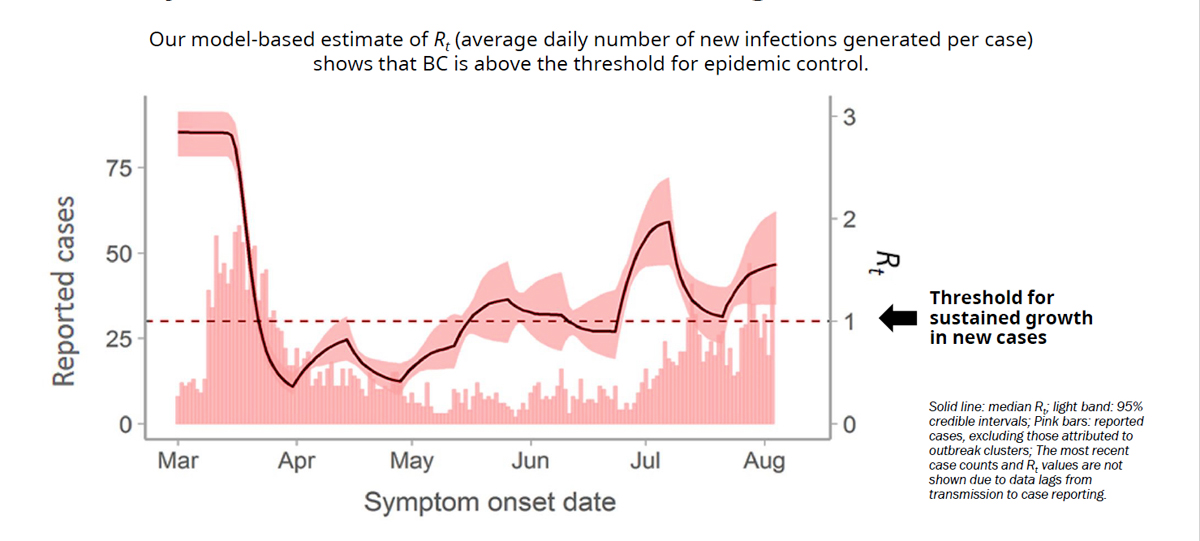 The number of close contacts per person is rising again, which Henry called 'concerning,' but said 98 per cent of close contacts are currently being reached. The goal in contact tracing is to track down as many close contacts as possible, as quickly as possible.
A digital contact tracing app launched by the federal government earlier in the summer may add to the tracing efforts, Horgan said, but it can't do the work of people.
"The technology is very helpful. We support that," said Horgan. "But it will not replace the personalized approach of talking to people and getting answers to questions that may not been picked up on the app."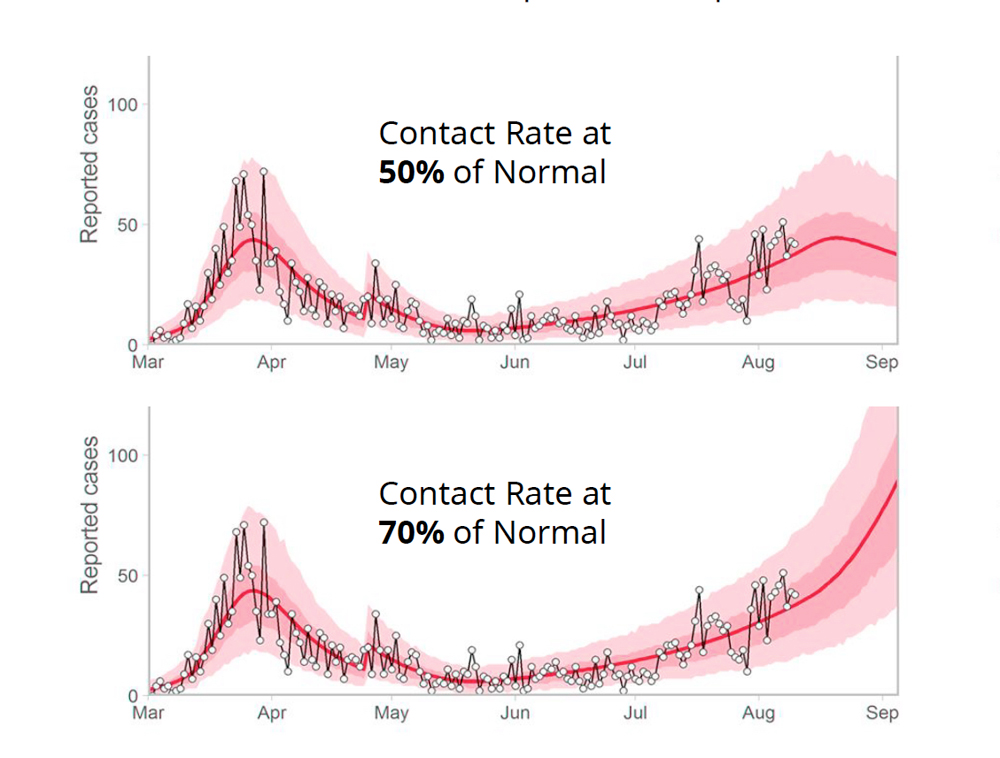 On Aug. 21, there were 2,594 'close contacts' in self-isolation being monitored by public health in B.C. Of the total 4,915 people who have tested positive for COVID-19 during the pandemic in the province, 122 reside in Northern Health. In the Aug. 14 – 20 week, new cases were up by 40 per cent over the previous week, with the 20-to-39 year-olds experiencing the largest increases in numbers.
At 37 years-old, people diagnosed with the disease in the North and the Interior are the youngest by median age in the province. The median age of people who've tested positive in Vancouver Coastal is 46 years-old.
"It's not just the person who tests positive so who this is impacting," said Henry. "It's those people who were exposed who are in the incubation period."
People must remain in isolation under public health orders during the 14-day incubation period following an exposure.
Beginning in September, 500 retired nurses, new graduates and other health care professionals will join public health teams to conduct contact tracing in the province.
With the fall approaching, when cases of influenza typically ramp up, more contact tracers are needed to prepare for a potential surge in the coming months, said Henry.
The additional workers will enable public health to keep pace with the increased virus transmissions that will accompany the re-opening of schools, workplaces and long-term care homes, she said.
"It's all a matter of balance," said Henry. "Of being able to open up our economy."
Fran Yanor / Local Journalism Initiative / The Rocky Mountain Goat / [email protected]