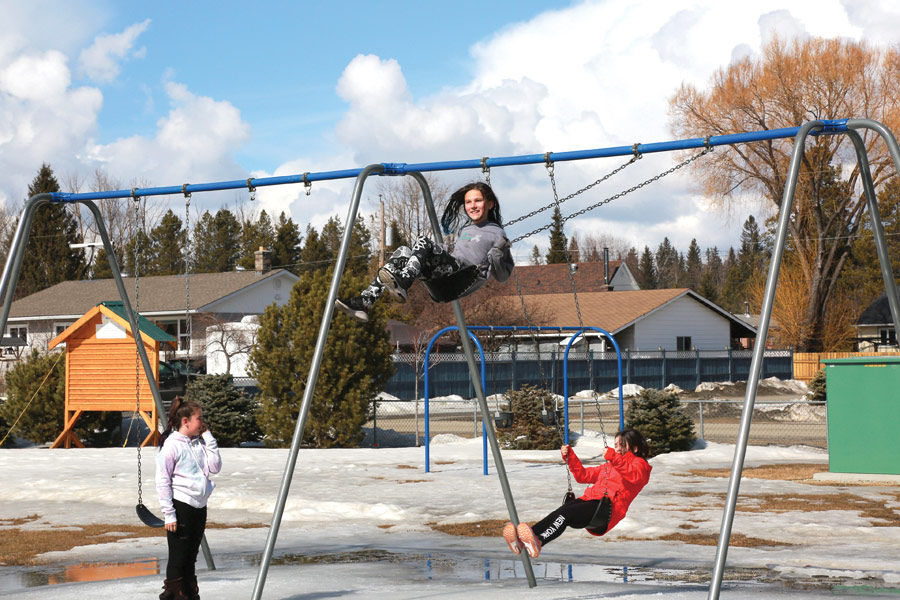 By Laura Keil
Valemount's civic and school playgrounds are slated to open June 15th, 2020 after being taped off for nearly 3 months. McBride opened Steve Kolida Park and playground on Wednesday and the ball diamond on Thursday.
The Village of Valemount said that now that the COVID-19 infection rate curve has been flattened, they are re-opening the following facilities June 15th:
• All Village Playground Equipment
• Centennial Park Public Washrooms
• Centennial Park Tennis Court
• Valemount Skate Park
In order to keep these facilities open, both Villages have asked users to adhere to posted guidelines:
• Wash or sanitize hands before and after using.
• Maintain physical distance from other users of 6 feet (2 meters).
• Recognize that surfaces may not be sanitized regularly and may be contaminated with COVID-19.
• Only a small number of children on the equipment at one time.