By Andru McCracken
---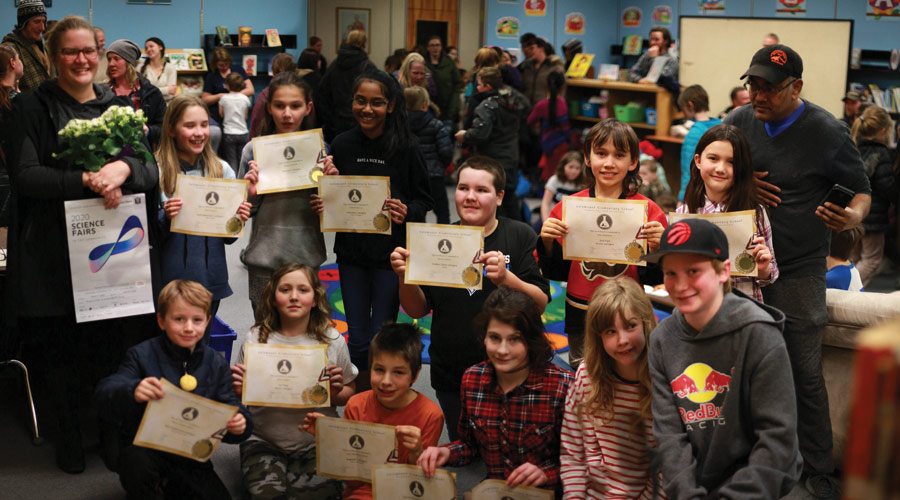 For the first time in about 20 years, Valemount Elementary School hosted a Science Fair. Judged by members of the public, the fair was a celebration of discovery, demonstration and learning. Projects ranged from the remarkable to the odd and clear got many kids deeply interested in science. Organizer Shirley Giroux said she admired the hard work of the students and their parents.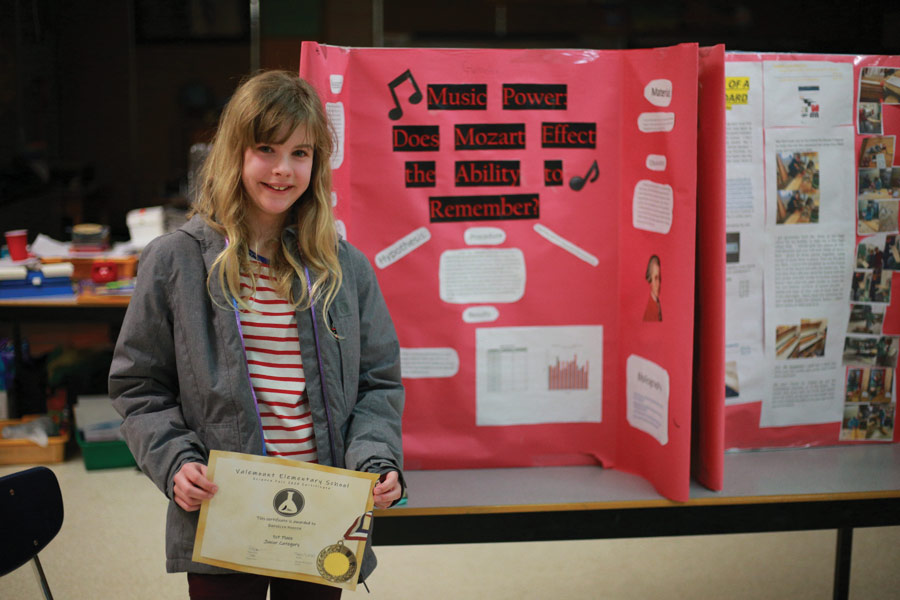 Special recognition: 
Most Enthusiastic presenter was Malyck Travers-Methot. Rozina Shaw won an award for the best board.
Two great projects tied for being innovative, Yuvia Plamondon Gonzalez and teammates Mackenzie Lavoie and Tanushri Bholah.
A likely engineer award went to Lewie Anderson-Bunch.
An environmental award went to Rozlyn Giroux.
The Promising Practitioner award (in health sciences) went to Rozina Shaw
Student Favourite was Nicholas Remus's project.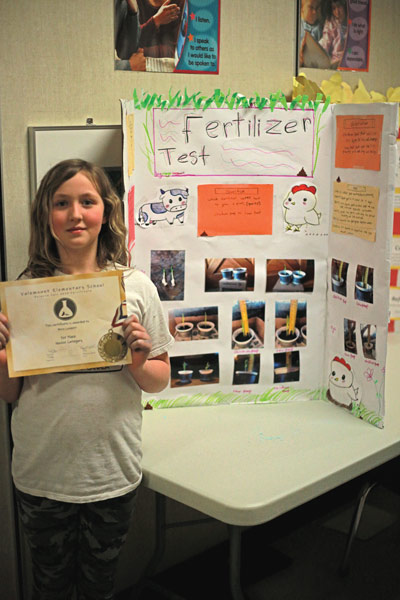 Some students will have the option of taking their projects to the Central Interior Science Exhibition at UNBC. They are:
Juniors (Grade 7)
First place: Gwenelen Hanson
Second: Yuvia Plamondon Gonzalez
Third: Lyric Koch
1st runner up: Kirby Scheller
2nd runner up: Rachael Markham
Novice (Gr. 4-6)
First: Maya Lambert
Second: Gaia Beeson & Kleo Bustin
Third: Amos Romanoff
1st runner up: Rozlyn Giroux
2nd runner up: Rozina Shaw