By Andru McCracken
---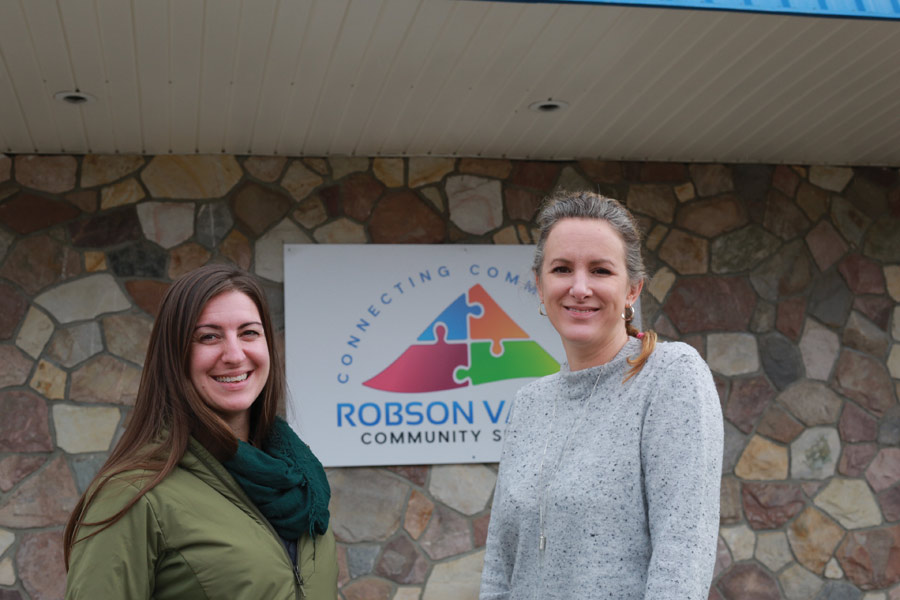 When things get tense at home, when tempers flare and stress builds, women in the valley have a place to go if they fear for their safety: it's a long running program delivered by Robson Valley Community Support. But in Valemount, the program is hampered by a lack of participating homes.
Donalda Beeson, the Safe Shelter coordinator, said occupancy rates and the rental market in Valemount have taken their toll on the number of homes that are able to help.
Since Beeson started working with the program, the homes and suites available to the program have dropped off precipitously, leaving few options.
Lina Thompson, the Executive Director of RVCS said she understands spare rooms and spare beds can generate revenue.
"It really narrows the market even more," said Thompson.
Beeson said women typically choose to use the safe shelter program before things deteriorate.
"Women are really smart; sometimes they just get a feeling… the hockey game's on, [their partner's] team is losing and he's been drinking all day… they have this sense to be like, 'Tonight's just a night that I don't think it would be safe to be home tonight,'" she said.
Beeson said Safe Shelter homes are rarely used after a domestic altercation.
"Sometimes we do get calls from Victim Services or police, but that shouldn't be like the typical situation," she said.
Safe Shelter participants (those offering shelter) get to choose whether to participate depending on the situation.
Beeson said there are some cases where RVCS won't use the Safe Shelter program because it is simply not appropriate or safe from the host's perspective.
"Maybe we have a transient woman in the survival sex trade and someone gets displaced and ends up in Valemount. There's no bus or a way to get out," Donald gave as an example of one where the Safe Shelter program may not be used.
Thompson said RVCS is working on a different approach to deal with those circumstances.
If you are interested in finding out more about the program call RVCS at 250-566-9107.