By Laura Keil
---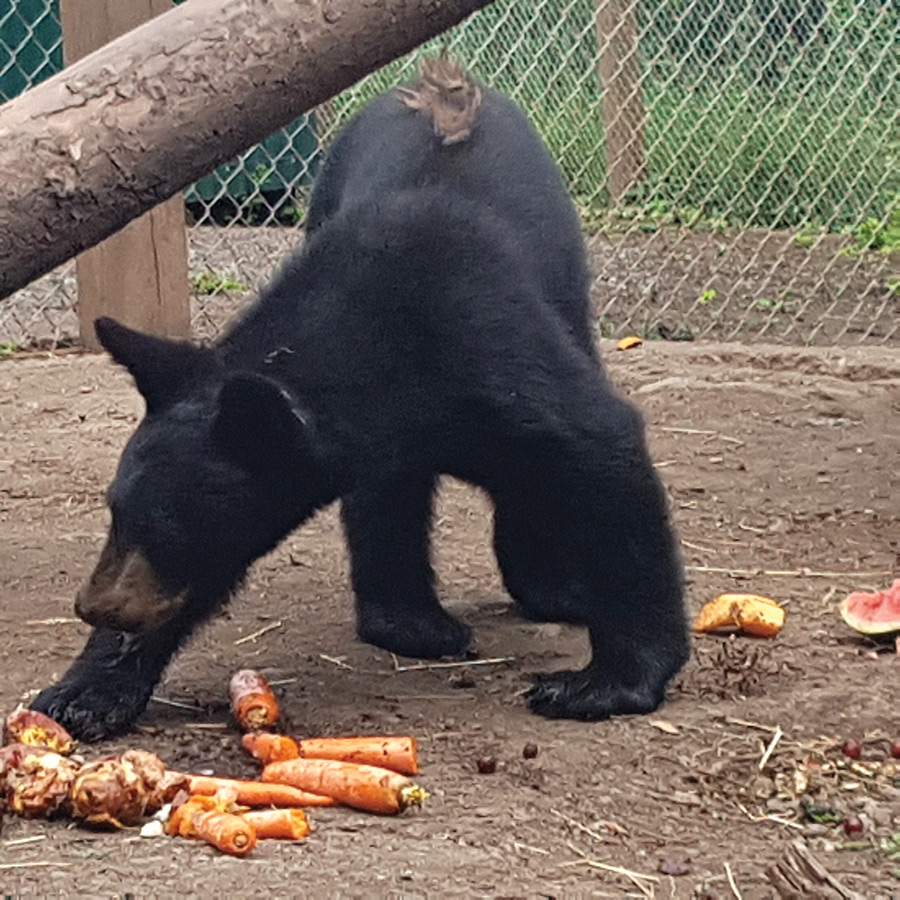 When Angelika Langen picked up Bailey the bear from Valemount Dec. 10th, 2018, he had an injured leg and weighed only 25lb – roughly half the expected weight for a yearling cub. Now, Langen is preparing to release Bailey back into the wild.
"He looks fantastic," Langen told the Goat on Monday in a phone interview from Smithers, BC. "We're going to do our very best to get him out as quickly as possible."
The Northern Lights Wildlife Society accepts a variety of young and injured wildlife including bear cubs from across northern B.C. and re-introduces them to the wild once the animal is ready.
Bailey was discovered by Valemount residents near Bailey Road south of Valemount. His mother and his sibling are believed to have been killed by poachers.
Langen says they don't disclose the exact site where they will reintroduce the bear, but it has been cleared with Fish & Wildlife and is not close to the Village.