By Andru McCracken
---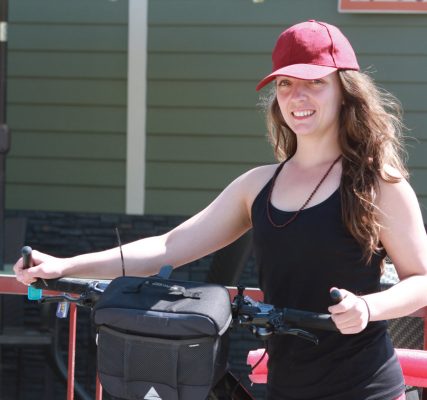 An advocate for Mental Health rode through Valemount, BC last week.
Marlene Hibbs is riding her bike across Canada to raise awareness about mental health issues, to learn from the people she meets and to bolster support for changing the way we handle mental health in this country.
Hibbs said she has been advocating for her own needs for six years, but she said she has come to the realization more needs to be done.
"Efforts at the local level are not enough," said Hibbs.
Hibbs said she believes that people throughout the country know it too.
"My sense is everyone is having the same conversation," she said.
In Valemount, Hibbs said locals made the connection between gainful employment and mental health.
"If you don't have a sense of purpose, how do you relate to your world?" she asked.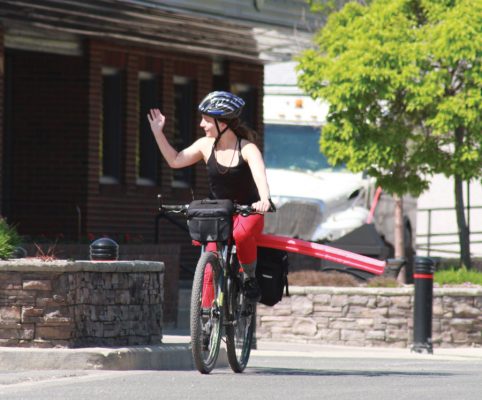 Hibbs calls herself a free agent. She's not part of a larger organization, and so she's managing the logistics of the unassisted bicycle trip by herself, and getting help from friends as she passes.
One of her goals is to meet with the Prime Minister when she gets to Ottawa.
"I want to see not just a renovation of our mental health system, but a restructuring," she said.
"If I break my arm I can get help, but if I break my spirit it just bleeds and bleeds."