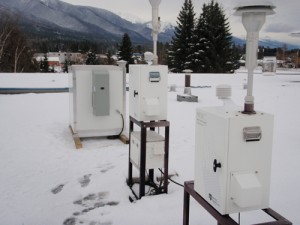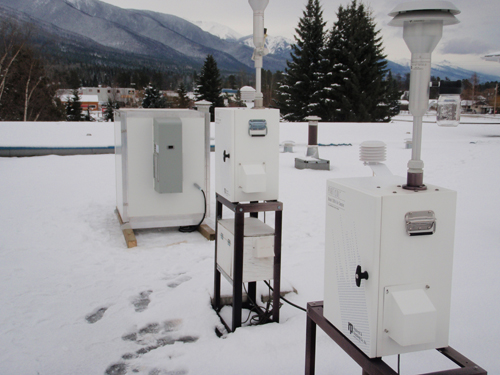 By Andru McCracken
Valemount's continuous air quality monitor has been offline since February 9. David Karn, spokesperson for the Ministry of Environment said it's due to a malfunction.
"A spare instrument has been received by the regional air technician and is being bench-tested and calibrated. It is scheduled to be installed in the first week of April," said Karn.
Karn said that in the meantime the non-continuous monitors are still operating.
"The data from these have a lag time of several months as the filters have to be sent to the lab for analysis," he said.
"There will eventually be non-continuous data (one 24-hr sample every six days) available for the period when the continuous monitor was not operating, but the data will not be available for a while."
The device measures particulate matter less than 2.5 micrometres in size.
According to a 2018 report from the World Health Organization, PM2.5  can penetrate the lung barrier and enter the blood system.
"Chronic exposure to particles contributes to the risk of developing cardiovascular and respiratory diseases, as well as of lung cancer."
The World Health Organization states that because of the close quantitative relationship between exposure to high concentrations of PM10 and PM2.5 and mortality, policymakers can actually project how the population health can improve if air pollution is reduced.
Karn said continuous live data will resume on the website once the replacement instrument has been installed in early April.