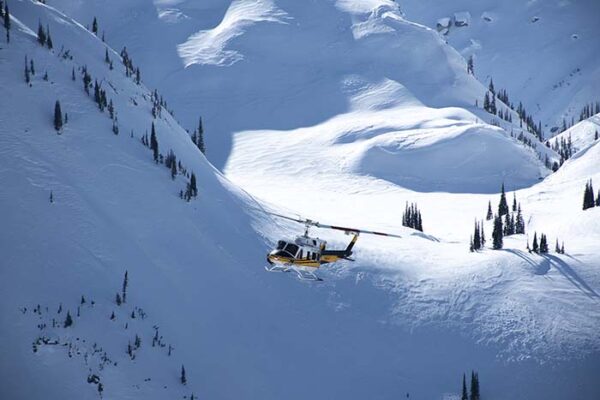 by Andru McCracken
The Transportation Safety board is investigating a helicopter crash north of Blue River in the Cariboo Mountains that happened on March 14 just after 1 pm.
According to Deanna Kristensen, Marketing Coordinator for Mike Wiegele Helicopter Skiing the incident involved 12 passengers.
"The helicopter took off and the pilot experienced loss of visibility and upon landing the helicopter rolled. Everyone was able to exit the machine without assistance or injury," she said.
Kristensen said within six to eight minutes a doctor and three senior lead guides in two helicopters were on site at the incident location.
Kristensen said Mike Wiegele Helicopter Skiing (MWHS) and Yellowhead Helicopters Ltd (YHL) are cooperating with the investigation of the Transportation Safety board.
"MWHS and YHL address every possible emergency scenario along with detailed rescue plans," she said. "These systems are ready at a moment's notice and were implemented immediately for this incident."
MWHS Assistant Operations Manager Bob Sayer stated, "On behalf of myself, Mike Wiegele and all the staff, we would like to express our support to the families and friends of those involved. The most important aspect to skiing at Mike Wiegele Helicopter Skiing is the safety of our guests and our employees."
The Transportation Safety Board confirmed they had sent investigators to the location on the weekend, but as of Monday afternoon they did not provided further details.