by Andru McCracken
---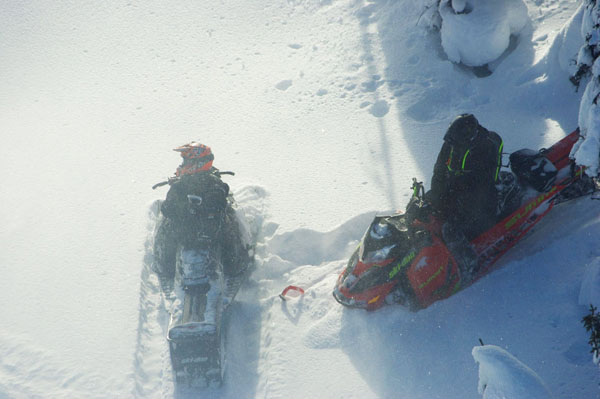 Conservation officer Eamon McArthur wants would-be offenders to know there will be no warnings.  It's his job to enforce the Off-road Vehicle Act, and he said his office pays special attention to Valemount and McBride riding areas because of the volume of traffic.
When McArthur finds people with unregistered sleds en-route to or inside riding areas he doles out a $230 fine.
"It's hefty," he said.
He said they have been enforcing the Off Road Vehicle Act in Valemount, McBride, Prince George and Mackenzie with increasing regularity.
He is amused when people ask him for a warning.
"I don't know of a single province that doesn't require registration," he said.
McArthur said they have been focussing much of their attention on Valemount and McBride because of the numbers of snowmobilers.
"We've been dealing with quite a few people from Alberta and people from Prince George," he said.
They have turned up stolen sleds from Quebec.
So far this season, the conservation officers have been out five weekends. They've issued 70 tickets for violation of the off-road vehicle act and found four caribou closure infractions.
"We want to let people know we are out here and we are watching,"
"If we run your sled and it comes back stolen, you may have some explaining to do."
Unregistered machines is one problem, but they're also on the lookout for more serious violations: sleds in caribou closures.
He said in the event you are caught in a closure, a ticket is unlikely.
"It's more like a court date and a seized sled," he said.
McArthur said there is a good possibility you could lose your sled forever.
"Your sled could be forfeited to the Crown," he said. "For some of these sleds, that would be like getting a $20,000 fine."