by Andru McCracken
---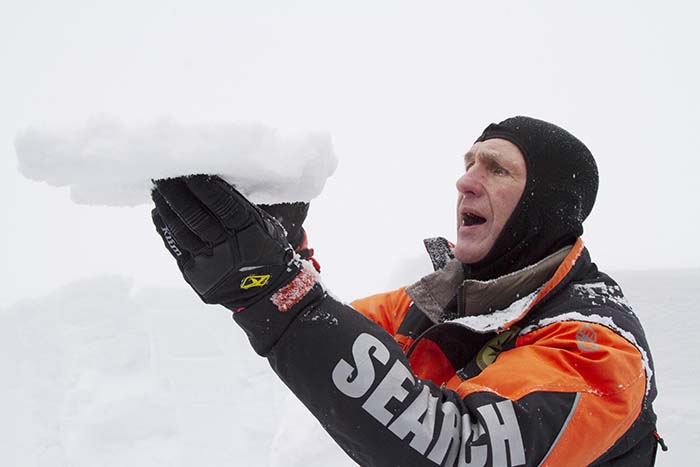 Another death at one of Valemount's favourite snowmobile riding areas has raised concern for local riders, but according to avalanche educator Lori Zacaruk, more snowmobilers are taking avalanche training and the local snowmobile association is leading the way.
I attended a course this weekend that Zacaruk taught and it was clear from the first few minutes that it was going to be intense couple days. There was so much information to cover in just 8 and a half hours. She launched in with some snow science and introduced the group to the crystals that cause persistent weak layers. Basal facets, depth hoar, surface hoar, rain crust are the building blocks of what can be a dangerous season. In the field the following day, all the hazards were on display.
For Zacaruk the passion comes easily.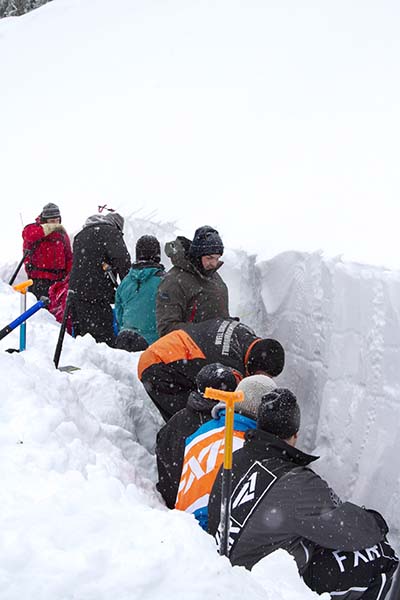 "Probably 17 years ago my riding group was involved in a rescue," Zacaruk said. "It was a situation where there was a predictable layer in the snowpack."
She was educated on the risks, it was clear that riding on certain slopes could easily be deadly that day.
"We adjusted our riding accordingly," she said. "Unfortunately a different group was caught."
It resulted in a fatality and Zacaruk's group helped with the recovery.
"We all don't know what we don't know, and even if we feel confident in our field or in our activities, when the consequences of a mistake are high it is important to get formal training. We all have too much to lose: families, friends, and bucket lists of activities yet to experience.  Why gamble so heavily when an avalanche course can remove a large amount of unnecessary risks?" said Zacaruk.
Her company Zac's Tracs offers a level one Avalanche Skills Training and taught a large group in Valemount last weekend. The course gives the basics on using avalanche forecasts, evaluating terrain for hazards, evaluating the potential for an avalanche on a given slope and thinking about potential consequences. It also touches on how to use safety gear to rescue companions.
She said students often change their riding companions after the course.
Zacaruk said that 4540 students have completed the avalanche skills training class and field training since she began in 1999. On average she teaches 335 snowmobilers a season, but last season she taught 495.
"Years ago our technology and skills didn't give us the floatation, traction and agility to climb deep fresh snow; by default we enjoyed the challenge of fresh snow on relatively low angles." she said.
"By the time the snow set up and became climbable the stresses from the storm had eased off and the slopes had become more stable."
"Now it is imperative to invest the time into formal training, practice and top end gear and to consciously choose terrain to match the local avalanche conditions."
In Valemount, the outdoor field session was led by Mac Cochrane, President of the Valemount Area Recreation Development Association (VARDA) and who is also part of Robson Valley Search and Rescue.
At the end of the day, the party of 12 people were split into two groups and each set up a rescue scenario to practice rescue skills. Both were confused misguided attempts that highlighted how much practice is required to rescue companions.
Zacaruk said Valemount is a favourite area to teach because of the terrain and the support of VARDA.
"It's one of the most proactive snowmobile organizations in the country with respect to avalanche prevention, education and backcountry responsibility," she said.