photos by Sydney Philpott, Jeff Jewett and Andru McCracken
---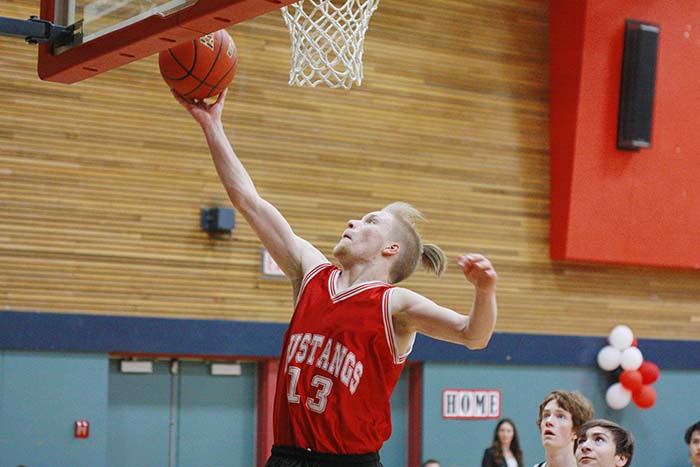 The first annual Colin Axelsen Mustang Classic basketball tournament in McBride was a stunning success.
The last two games played on Saturday evening between Valemount and McBride were action packed. The McBride Mustangs narrowly won over the Valemount Timberwolves Junior team and though the seniors' game was a little more lopsided, both teams gave it their all.
The Mustangs took both games. Coach Stan Keim had words of praise for the sportsmanship and friendship between McBride and Valemount and recalled a time when the relationship between the communities wasn't so nice.
Keim also remembered his friend Colin Axelsen for whom the tournament is named. Axelsen was a friend of Keim from his university days. He said his friend embodied the good spirit of sport.