by Laura Keil
---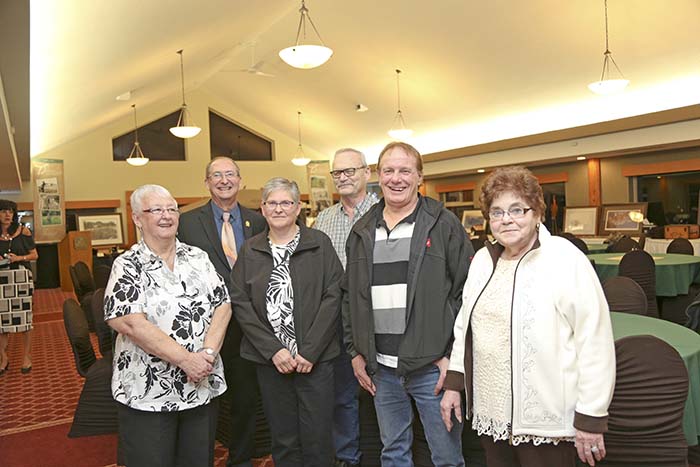 For 20 years, November has been a busy month for Elsie Buck. It's the month she organizes the annual Ducks Unlimited fundraising dinner in Valemount.
Locals gathered Saturday night at the Best Western hotel – a stone's throw from Cranberry Marsh which is itself a recipient of Ducks Unlimited funds.
Ducks Unlimited has been monitoring the marsh water levels since they created the wetland in 1981. They built the dyking systems and pathways around the marsh. They also created the water controls that retain water.
The nesting islands and water controls continue to bear fruit – or in this case, nesting birds.
Beaver, otter, moose, deer and 150 species of birds call the marsh home. Bears also forage in the area.
The marsh became a Wildlife Management Area under Provincial authority a couple years ago, but Ducks Unlimited continues to have a stewardship function.
Over the course of two decades, Valemount residents have cleared roughly $300,000 (after expenses) for the conservation group, funds that all remain in B.C. says Ken Ferris, Manager of Event and Volunteer Relations for Northern BC.
On Saturday locals streamed in for the fundraiser which is an occasion to dress up and bid on auction items big and small.
"They love coming," says Buck of the attendees, noting they get a lot of the same people every year.
This year's items included a canvas gazebo, leather recliner and remote control zamboni-shaped cooler. In total the items in the room this year were worth roughly $7000, Ferris says.
Buck says the reason she has been so committed to the organization is she believes conservation is very important.
"I think it's a wonderful organization," she says. "When you see ducks nesting (at the marsh) you know that's all done by Ducks Unlimited."