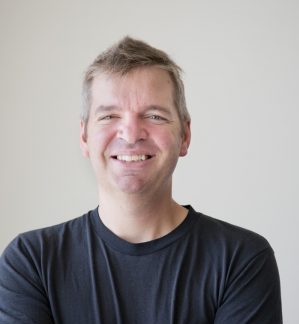 By Andru McCracken
If there were only 9 or 10 people at the annual general meeting of McBride's community forest, it might have been a tacit show of confidence in the newly elected board and the new manager. It would have been nice if more people had showed up to learn first hand about the challenges facing the community forest.
Gene Runtz, the new community forest manager, is a plain talker. What he said about the community forest's ability to provide cedar to local mills sent a chill down my spine. I can't imagine what mill owners are thinking.
Runtz estimated the amount of cedar that they could produce would keep a half a shift running at each of the local cedar mills, unless the Ministry of Forests allows them an exemption.
Even with an exemption for low grade cedar from government, the road is tough.
Runtz has a plan to get more tenure and ship low grade cedar from what he calls Prince George east.
Can the forest make 400 year old cedar fast enough to sustain the village of McBride's post and rail mills? It seems at loggerheads with all the other precise planning the foresters do.
It's funny that we sit on this forest full of valuable white wood and we sell it sight unseen to giant mills in the city. We're left to fight over the trees that government deems of the least value.
It's too bad there isn't a way to turn the prosperity growing around us into fruitful long-term jobs.
We used to have a policy that required local people to have some share in the economic prosperity. People were given an honest chance to participate in the wealth generated around them. Essentially, wood had to be milled locally.
Many years later, giving locals the opportunity to mill local wood is deemed a trade crime, punishable under NAFTA, unmentionable to industry, and declared universally uneconomic.
Those jobs local people once had now belong to robots in cities. Profits go straight to shareholders.
Could there be a new way of sharing the prosperity of the forest? In the age of Uber and share economy, you'd think there must be. But here we sit fighting over the trees that government deems of the least value.
It's sad.
Sad that we're fighting over scraps, sad that we deem those old giant cedars least valuable, sad that so little wealth is generated from so much forest.
Something positive though is the community forest's decision to start planting cedar. Cedar, unlike other species seems to have the magical ability to be manufactured into products locally, at least at present. Even if it is a gift to people 50 years in the future, it contains within it a beautiful image of a sustainable future.
The good management and practices demonstrated by the McBride Community Forest of late is positive too.
Jeff McWilliams was open about his team's failure to renew their cutting permit last year and other failings. Refreshingly he didn't waste energy trying to hide the error. He focused his efforts moving the community forest forward. And he and Wes Bieber did. The positive impact on the McBride Community Forest will be their legacy.
It's taken a really long time to get an elected board at the McBride Community Forest. It is nice to see them striving to make good decisions for the future of the community, even if those decisions are tough.
These are all good things, but it leaves the fundamental question unanswered: surrounded by the riches that we own, why are we so poor?