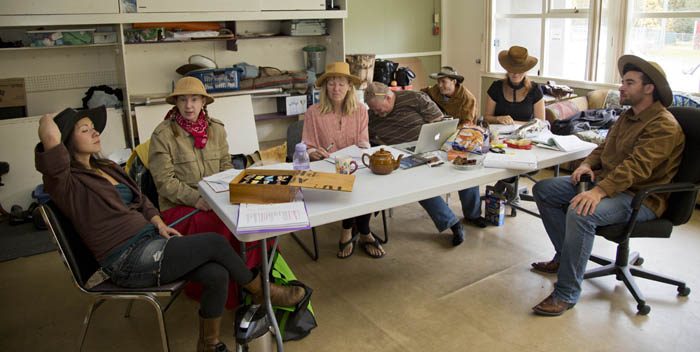 by ANDRU MCCRACKEN
Actors and actresses of Hunter of Peace are read through scripts in the classroom of the Dunster School.
Hunter of Peace is a play inspired by the real-life adventures of explorer and botanist Mary Schaffer Warren, an American widow who led a dangerous expedition in search of the headwaters of the Athabaska River in 1907. Overcoming the limited expectations of women at this time, she journeyed on horseback through untouched wilderness – a thrilling adventure full of courage, romance, heartbreak and joy all set against a backdrop of the magnificent Rocky Mountains.
The ensemble cast contains many of the valley's favourite actors. The play will debut at the Dunster School House on October 13th and carry on to shows in the Valemount Community Theatre (October 18th and 19th) and the McBride Roundhouse (October 21st and 22nd).