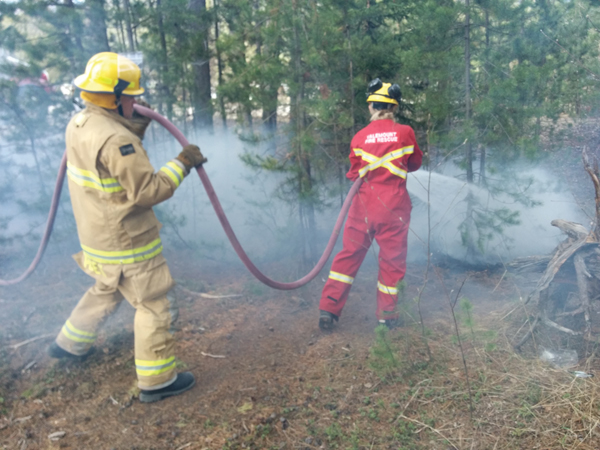 By LAURA KEIL
Playing with fire during a record wildfire season in B.C. is not a good idea, as two 11-year-olds learned the hard way last week.
On Aug. 10th The Valemount Volunteer Fire Department was called to a small grass fire near the corner of 1st Ave and Commercial Drive.
Two 11-year-olds were playing with a lighter and aerosol product when the fire got out of control, according to Fire Chief Rick Lalonde. He says people passing by saw the fire and helped suppress it by the time crews arrived and the
fire department provided mop up.
"Thankfully some quick thinking and reactions by a few averted what could have become a huge problem for Valemount residents," he said.
He says one of the youths got a minor burn injury from their antics.
Lalonde says he and RCMP Const. Gallant had a discussion with the youth about playing with combustible products.
"Hopefully that will help drive home the point of the hazards to our community with fire no matter how innocently it starts."