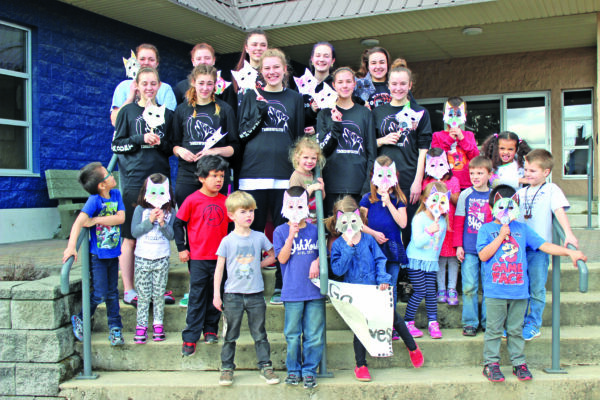 by EVAN MATTHEWS
The Valemount Secondary Timberwolves senior girls basketball team rounded out its strongest season since 2012 at the Provincial Championships last weekend.
Duncan Christian School hosted the Provincial Championships in Duncan, B.C., and the tournament took place over Mar. 8 – 11.
While the Valemount girls had successful points throughout the weekend, Head Coach Tim Nusse says the weekend started with a disappointing loss in the girls' opening game against a Pemberton team.
"It was a lack of experience," says Nusse, who also says the girls Provincial Championship berth was the team's longtime season goal.
With Provincial bracket formatting being what it is, a loss in the first game translates to a finish no higher than 9th place.
"Provincials are just a different level of competition, no matter how much you prepare them," he says.
After the team's first loss, Nusse says it can be hard for player to get their "heads back into the game," so the coaching staff worked to help the team reset mentally.
The girls played their next game against Bulkley Valley, a game they won handedly 63-37.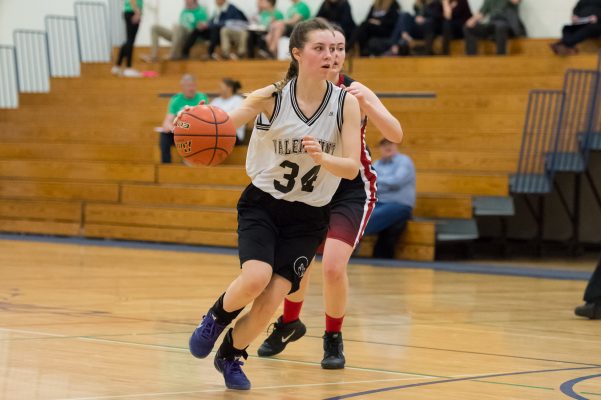 In the next game — the game that would decide who moved onto the consolation finals for 9th and 10th place, respectively — Valemount played against Pacific Christian School.
The Valemount coaching staff says the game was a nail biter, as the game ended up in overtime with Valemount Secondary taking the game 78-77.
"It was probably the highlight of our weekend," says Nusse.
Playing in the consolation finals, the girls took on archrivals Cedars Christian School in another close game. Valemount lost 68-57, resulting in a final Provincial ranking of 10th in the B.C. Secondary Schools Girls Basketball Association single 'A' division. Credo Christian School won the Provincial Championship tournament over Mulgrave School.
But Valemount's win against Pacific Christian School wasn't the team's only highlight of the weekend, as Grade 12, Katlyn Jensen was named as a Second Team All-Star, something Coach Nusse says doesn't happen often for a team placing 10th.
"12 players selected out of 183 girls that were there," says Nusse.
"They went all the way down to the No. 10 team, which is a bit unusual. I've only had one girl come home with a Provincial award, and we finished 7th that year."
The team will officially end their season with a team gathering, where the Grade 12s will pass on their jerseys to the next generation of Valemount ballers.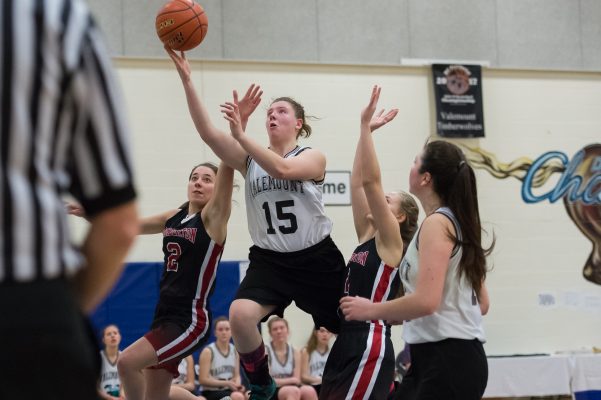 As for the coaching staff, Nusse says they're already looking ahead to next year by merging some of the Junior Team with the remaining members of (next year's) Senior Team.
The coaches' grooming of the Junior Girls actually started at Provincials, having brought a few along to gain experience.
The Goat congratulates players, coaches, volunteers and parents on all this season's success, and wishes the best of luck heading into next year's season.
EDITOR'S NOTE: "12 players selected out of 183 girls that were there," says Nusse, originally said "83 girls that were there." The sentenced was changed for accuracy. – EM, Mar. 20