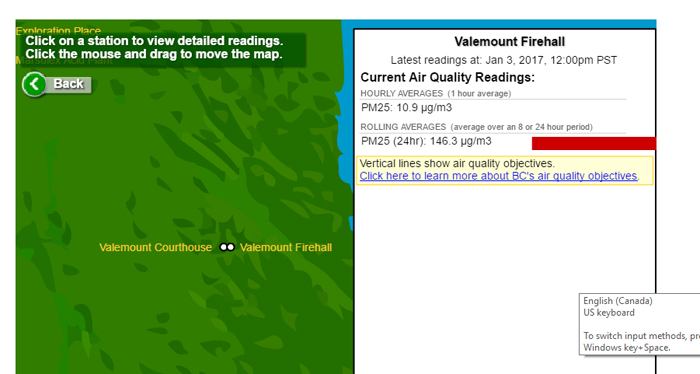 The Robson Valley's hanging weather conditions have improved conditions across the region, according to Northern Health, and the air quality advisory has been lifted.
The Ministry of Environment issued air quality advisory for Valemount on Tuesday morning.
Fine particulate matter (PM2.5) concentrations were elevated and lingered for the roughly 24 – 48 hours, with increased concentrations overnight, the Ministry advisory read.
BC's Air Quality website showed 24-hour readings during the advisory of 2.5 particulate matter at 146.3 micrograms per cubic metre. The B.C. Air Quality Objective for PM2.5 (24 hour average) is 25 µg/m3
Current readings: