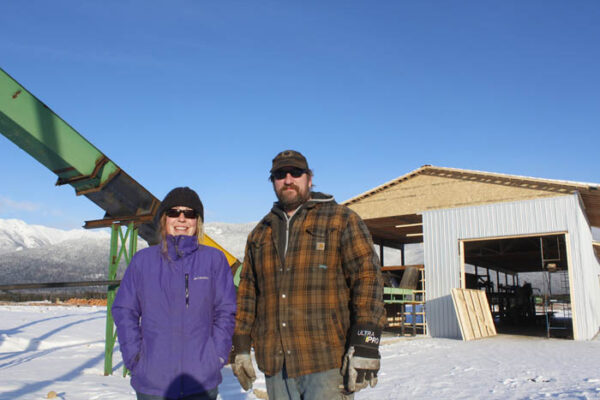 The Valemount Community Forest's (VCF) Cedarside industrial park will soon see its first tenants, as Cedar Valley Holdings Ltd. — a company that manufactures cedar products, specifically posts, rails and cedar shingles — will be moving in shortly.
Brianne Mcneill and Jason Alexander have owned and operated Cedar Valley Holdings Ltd., originally a Shingle and Shake manufacturing operation since 2000.
The couple has been planning an expansion for some time now, they say, as their company is expanding its operation — adding a post and rail manufacturing line from machinery rendered obsolete from previous operations around the Valley, but a newly constructed building — and the pair says they will now own the biggest cedar-manufacturing producer in the region.
Originally the hope was to have the new post and rail line operational around Christmas, according to Alexander, but the bout of cold weather has delayed the construction, while he says he's anticipating more delays.
"The old mill is still manufacturing (shingles), and we're piling up post and rail logs for when the line is ready to go," says Alexander.
"There is no sense in getting jumpy," he says, while not confirming any official timeline for a move in.
The old mill, which is just a short drive away from the new site, was pieced together as the business could afford to do so, and out of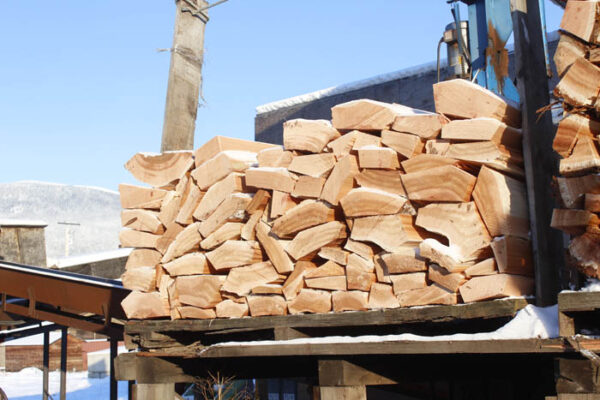 necessity, Alexander says.
Now the operation in its entirety will be producing shingles, shake, posts and rails, with almost unlimited potential, according to Mcneill.
"The products we're making compliment each other, and we have the ability to take on more wood than we did previously," – Brianne Mcneill, co-owner of Cedar Valley Holdings
"The products we're making compliment each other," she says. "We also have the ability to take on more wood than we did previously."
Cedar Valley Holdings saved a lot of money by setting up a long-term lease on VCF land — land with an existing concrete pad to construct a new mill on — with Alexander adding VCF has been an absolute pleasure to work with.
However, it's access to fiber — lumber — that is the biggest motivating factor for his company's move to the industrial park, Alexander says, as cedar down the West Canoe area is available to his company with the Carrier License now in the hands of VCF.
The last time cedar in the area was available, Alexander guessed to be about 15 years ago. Alexander says his own company has been trying to obtain the necessary licenses and permits for about five years.
"There hasn't been any activity down there," says Alexander. "There are tons of decadent trees that suit our needs."
The big difference to his company's success and expansion, Alexander says, is having long-term and stable access to the cedar wood in the area.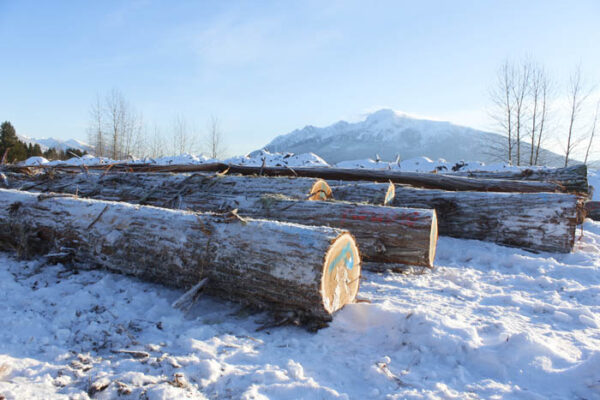 "We were trucking in blocks from Terrace or the Queen Charlottes, Revelstoke, just to keep running," says Alexander. "It means we can keep people in the Valley."
And there will be more jobs coming, Alexander says.
At its peak, Alexander says the old operation employed five or six people, while eventually dwindling to as low as two, as they tried to "scratch things back together".
Part of this expansion, according to the couple, is to have upwards of 15 employees working at the new site.
"If you know you have access to the wood source, you can plan your future," says Mcneill. "You know there will be jobs."
Though the industry isn't exactly attracting a lot of youth, Alexander says long-term access to the lumber is huge for jobs in the Valley.
"People shouldn't have to leave their families to go to Alberta for work," he says.