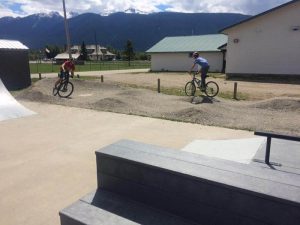 by LAURA KEIL
The Robson Valley Mountain Bike Club has completed a new pump track around the skate park in McBride.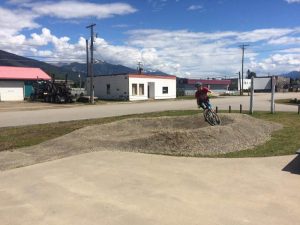 The track includes hilly features, berms and jumps and provides another source of entertainment for local mountain bikers, says Mike Hamilton who helped spearhead the effort.
Support for the project came from the Ministry of Transportation and Infrastructure, which donated material from one of their gravel pits near McBride.
Volunteers from the mountain bike club helped build the new track.