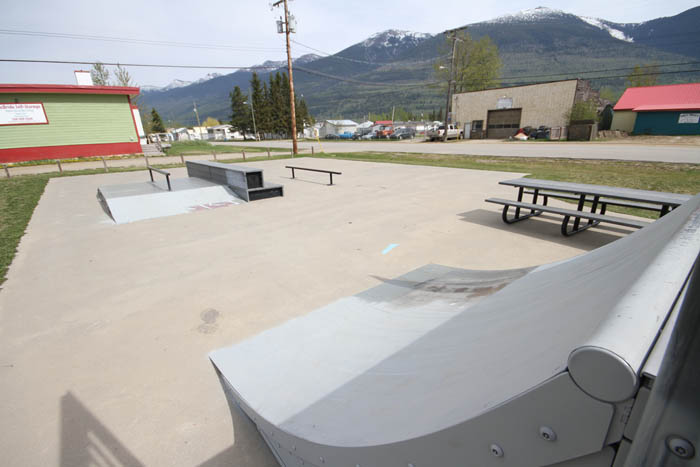 by LAURA KEIL
McBride Village Council approved a request from the Robson Valley Mountain Bike Club to build a new pump track around the skate park in McBride.
Mike Hamilton says the track will include hilly features, berms and jumps and provide another source of entertainment for local mountain bikers.
Hamilton says support for the project is coming from the Ministry of Transportation and Infrastructure, which is donating material from one of their gravel pits near McBride. Volunteers from the mountain bike club will help build the new track.
"It shouldn't take long once the actual materials are there."
Hamilton says they have already purchased an engineered plan for the new park features. He says he and his kids were recently at the Prince George bike park and the McBride plans will have similar features, but on a smaller scale.
He says they hope to start construction in a few weeks, once a backroad closure is lifted and they can access the needed supplies.
He says the track will provide entertainment for years to come.
"There will be no wood so in theory it could last for decades if it's maintained."