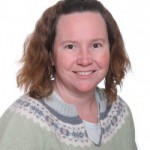 by KORIE MARSHALL, EDITOR
During the Council meeting last week, at a somewhat random moment, Mayor Jeannette Townsend brought up the title of a seminar on climate change being offered to local government officials. She said she thought it would be interesting, "particularly since they've dropped the 'global warming' terms – since NASA announced that there has been no warming since 1998."
The statement rather shocked me, especially since I've been looking at data from the National Aeronautics and Space Administration on climate change recently, and they are not saying that. In fact, they are saying the opposite.
NASA's climate webpage says global temperatures have risen 1.4 degrees Fahrenheit since 1880; Arctic ice has been decreasing 13.4 per cent per decade (and they just announced on Monday that sea ice in the Arctic has hit another record low; after a previous record low in 2012); land ice is decreasing at 287 billion metric tons per year; and sea level is rising 3.42 mm per year (7 inches over the past 100 years).
I can't find anywhere that NASA says there's been no warming since 1998.
Mayor Townsend has said, and I agree, it is important to correct misinformation, so I asked if she'd help me understand where and how she'd heard this announcement. Over a long conversation via email over the last week, we shared links to articles, talked about El Nino, the fact that NASA can't explain why the planet's surface is not heating up more than it is (in light of how much carbon dioxide we are putting into our atmosphere), and the fact that Antarctica seems to be cooling, even though the ice continues to melt.
But I still haven't figured out where she heard this announcement. And she can't find it either. She told me she heard a NASA scientist speak about it on a program she saw, but can't remember the name or the network. On Monday morning, she said she's not looking anymore as there is too much contradiction.
"There's just too much to do to spend any more time trying to sort out what is true…" Mayor Townsend said to me. It is a sad truth for all of us. But some things are too important to misunderstand.
Back in 2009, there were some articles released about a decrease in global temperatures since 1998. People were saying that was proof the earth wasn't really warming, these were just natural cycles, etc. NASA did some study, and as all mathematicians would easily understand, they found there can be short periods of cooling amid a longer trend of warming. The period between 1998 and 2008 fit that bill. But it did not mean the earth has stopped warming.
In fact, NASA's numbers show two successive years of record breaking high temperatures – 2015 was the hottest year on record so far, beating out only 2014. Yes, there was some cooling since 1998, but overall it's getting hotter.
There are also articles that say NASA has been lying, that they've changed the historical data to make it look like warming is happening. This is where it's really important to understand your sources, because one such article was published by an organization whose sole purpose seems to be proving that carbon dioxide is not a greenhouse gas. Most scientists agree it is, but I can imagine some big business owners who might benefit from "proving" (or convincing people) it is not. Yes, carbon dioxide is good for plants, but that doesn't mean excessive amounts are good in our atmosphere.
"We all have a responsibility for our own actions and contributions toward lessening pollution of the air, soil, etc." Mayor Townsend told me. I am glad she agrees that climate change is a concern regardless of the prevailing term being used.
Evidence shows the surface of our planet is warming and with dire consequences. There is evidence around the world, as well as right here at home, including recent research by UNBC geography professor and glacier researcher Brian Menounos. He worked with researchers from universities in Alberta, Washington and BC, and scientists from the federal government, looking at several glaciers and icefieldsincluding Castle Creek Glacier near McBride and glaciers in the Columbia Basin, south of Valemount. They are seeing a massive retreat of glaciers, and are projecting the interior of BC and the Rocky Mountains will lose up to 70 per cent of glacier ice by the end of this century. That will have profound effects on our late-summer drinking water supplies (Swift Creek has already lost the glacier it was fed from) as well as on flooding, fisheries, and power production.
It will take a lot of evidence to prove otherwise. I for one would much prefer we work together to mitigate the impacts we are having on our planet, to decrease the harm we are doing with human-made greenhouse gases. We need to ensure our own survival.