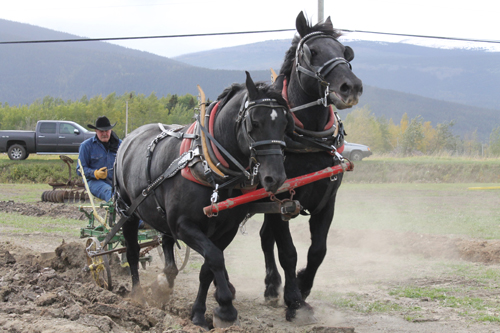 Submitted by Northern Development Initiative Trust
Edited by the RMG
Northern Development has launched a new funding program that will benefit festivals and events in Northern B.C. and the Fraser Heritage Festival is one of the pilot programs this year.
The Fabulous Festivals and Events program provides non-profit organizations with up to $2,500 in grant funding annually to help expand the region's many unique music, arts and athletic events. It's the first time the Trust has launched a program that directly supports arts and culture in the region. Events such as Coldsnap, ArtsWells, Quesnel SkyFest and Burns Lake's Big Pig Mountain Bike Festival would be eligible for funding.
Between $250,000 and $500,000 will be invested annually in festivals and events throughout Northern B.C. in 2016
The program provides a reliable source of funding for home-grown festivals and events that often are challenged to secure funding each year.
The program is designed to support home-grown festivals and events that promote or strengthen the
unique character of the community
The funding will support the growth of festivals and events throughout the region, which directly support the local economy and showcase all the Northern B.C. has to offer
Program information can be found here: http://www.northerndevelopment.bc.ca/funding-programs/capacity-building/fabulous-festivals-and-events/