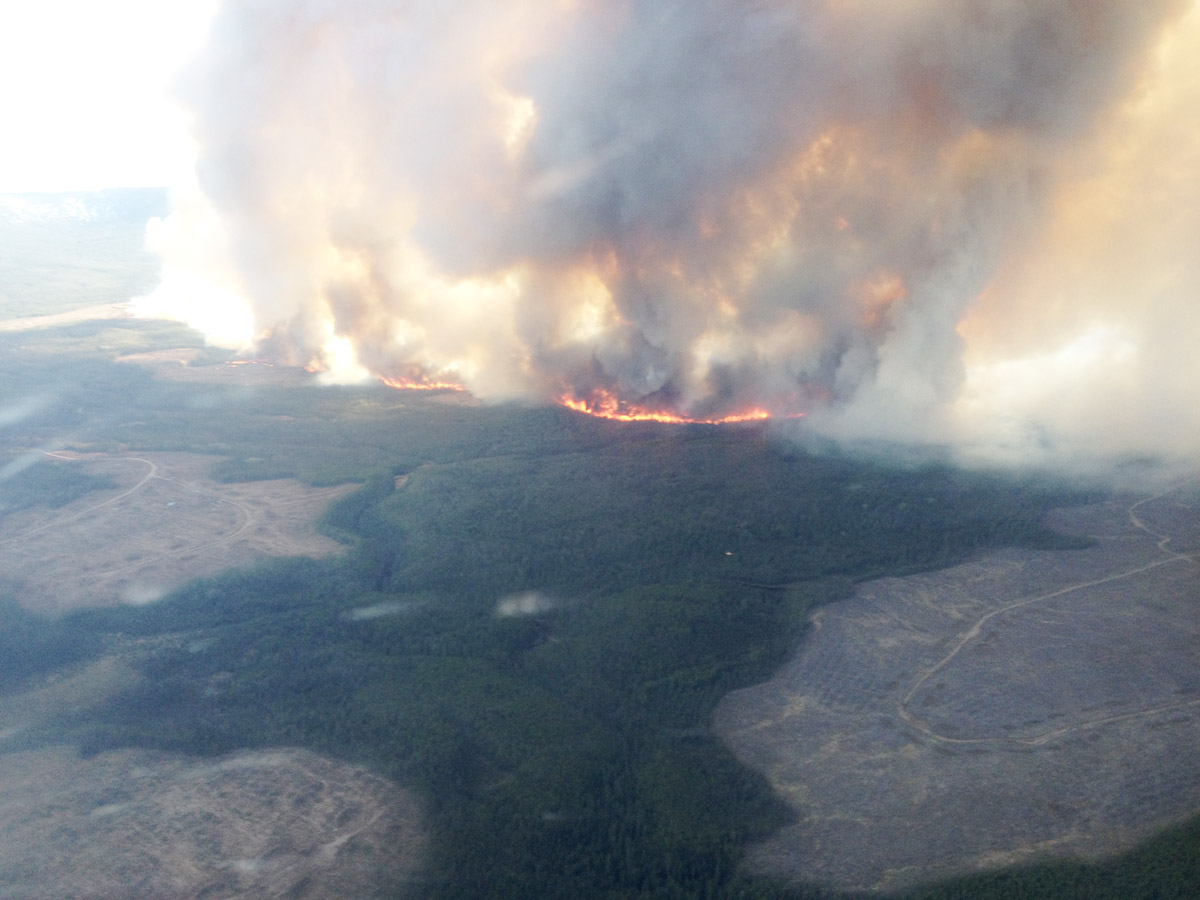 By Laura Keil
Dirt covers his face and his matted hair is tucked under an orange hard hat.
It's not the summer heat that's making him sweat, but the orange flames of a wildfire.
BC wildfire crews sometimes work 13 to 14-hour days, often for two weeks straight. As one wildfire supervisor says "Problems are easier when we've got lots of pep in our step."
BC has had approximately 1000 wildfires so far this season – almost double last year's activity.
While highly trained, these workers risk their lives to protect BC communities – including our own.
Darin Summerhays is the Forest Protection Technician in the Robson Valley Fire Zone.
He says they had an early start to the fire season in May and the Prince George Fire Centre has been one of the busiest in the province to date.
Summerhays worked in Alberta as crew leader for an initial attack crew before moving to Valemount. He supervises nine initial attack crew members (three crews of three) and is one of four officers. The fire base is responsible for an area from Dome Creek to Albreda, though their crews are often sent elsewhere In B.C. to help with other fires.
Summerhays says BC's 1100 Type 1 firefighters are highly skilled.
"They're probably the best in the world. They receive extensive training each year in fire behaviour knowledge, fire management tactics, fire equipment use and fire line organizational skills, communications, how to deal with air operations."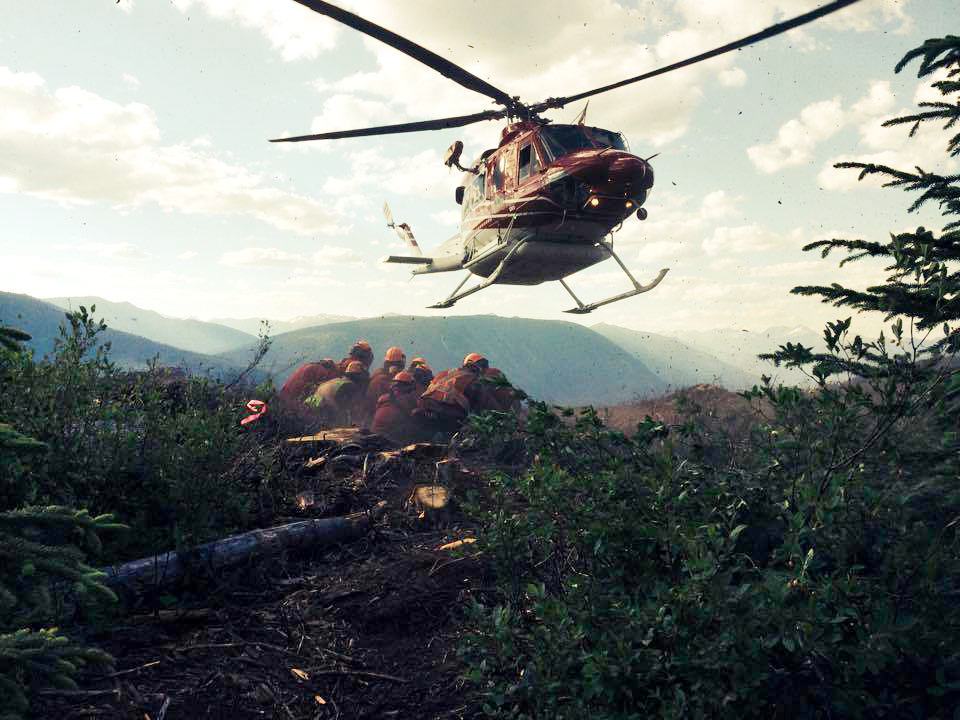 He says the crews have to maintain a rigorous physical fitness requirement every year called the WFX Fitness test. It means being able to carry a 65-pound hose bag on a ramp under a certain time, for instance.
"It's fairly hard," Summerhays says. "The ramp is pretty steep. It's got a 40 degree pitch up and down. They have to go up and down this ramp several times. It simulates the work environment. It's heavy lifting, our job. Could be steep slopes. It's more the endurance and the strength."
Firefighters find themselves in diverse landscapes, especially in the Robson Valley.
This is James Champion's second year at the Robson Valley firebase.
He says one of the best parts of working at the Valemount base is the diversity of the terrain. It demands the firefighters meet the challenges with a variety of skills and equipment.
The crews in conjunction with heavy equipment like dozers, bunchers and excavators (though it it is not the crew members themselves actually running the equipment).
But before they ever set out on a fire, they have a briefing with the intelligence they already have – weather conditions, landscape and where and how the fire could spread.
Before any hosing starts, the crew's tree faller removes danger trees from the area with a chainsaw.
"The tree faller is important for a crew to be functional, since the first thing they have to do is remove the danger trees from the work area," says Summerhays. "You've got to make a safe work spot."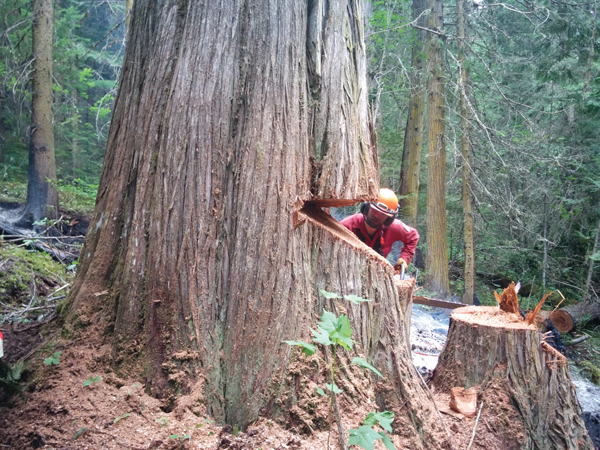 Safety is a key commodity in a job with so many potential hazards.
Falling trees or unstable terrain; sudden growth of the fire and entrapment; and even dangers while working with aircraft and heavy equipment are some of the dangers.
Communication – and camaraderie – are another important part of the job.
Max Robertson has worked at the local base for four fire seasons. He got into the job when it was recommended to him by a friend.
He says the best part of the job is the camaraderie and getting to work outside.
"We take our jobs seriously. There's properties and values at risk."
Both he and Champion have used this as their summer job. Robertson just finished school. Champion is starting in the fall.
They both plan to come back. But for them, it's more than just a summer job.
"It's firefighting," Champion says. "Why wouldn't you want to do that?"
They say the Robson Valley fire zone has a low turnover. It's a desirable place to work.
Champion says he loves the skills he's learned as a firefighter. As a Vancouverite, he hadn't had the chance to do forest work and work with chainsaws.
Summerhays says the most important attribute for a firefighter to have, above all, is the ability to stay calm and stay safe. He adds that you need to have good leadership skills, as well.
"Every day is different; you don't know what to expect," he says, of what he likes about his job. "There's training provided to better your skills. You get to see remote parts of the province, and working with great people along the way."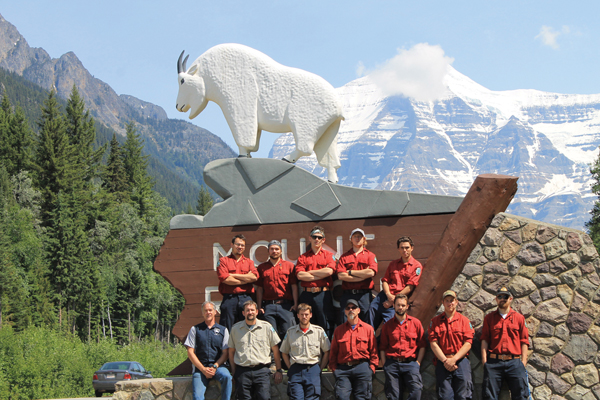 The fire crews provide another unexpected benefit to local communities – during the beginning of the fire season, when there are fewer fires and crews are just gearing up, firefighters often set out on local recreation trails for training. Summerhays says it's an ideal practice ground.
"Basically it's a lot of chainsaw work for us," he says. "When the firefighters come in after the winter they can start working on their skills. We use our danger tree assessment, our courses, our silviculture, and more or less making these trails safe for the public, removing danger trees."
They appreciate the work since it helps clear local hiking and biking trails of dead trees and makes them safer.
Summerhays reminds the public of a few fire safety tips – never abandon a campfire, make sure the fire is out completely and if you're doing a prescribed burn, ensure you are following proper procedures.
"We're busy with lightning fires. If we can reduce man-made fires, it makes our job a lot easier."