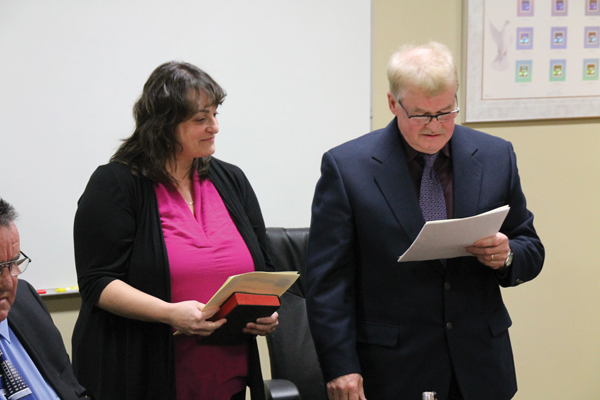 By: Frank Green
Robert Callaghan has resigned his position as village councillor in McBride, citing his frustration with the political priorities of the rest of the council.
"The vision and direction I was hoping to pursue is unfortunately a different direction than what council is focusing on at this time."
Callaghan and Mayor Loranne Martin are the only members on Council with prior experience in local politics. He served a term apiece under former-mayors Morris Bonneville and Mike Frazier and had worked as McBride's public works foreman.
It's not yet clear when the village will hold a by-election to replace Callaghan. McBride's previous chief election officer and CAO, Eliana Clements, also resigned recently, and the process can't move forward until her replacement is appointed.
There is no recent history of a councillor resigning for explicitly political reasons.
In an interview, Councillor Sharon Reichert called Callaghan's resignation "unexpected," and said she found out when he emailed her Sunday morning. She said she was not aware of the political differences that led to his resignation, and said she "quite enjoyed" having him as a colleague. Reichert also played down the move. "This happens all over," she said of Callaghan's departure. "This is part of politics."
Don Smith, a former councillor, disagreed. He framed the resignation as part of a broader toxic atmosphere that's swallowed McBride since voters dumped every incumbent last fall.
"I've been here fifty years and I've never seen anything like this."