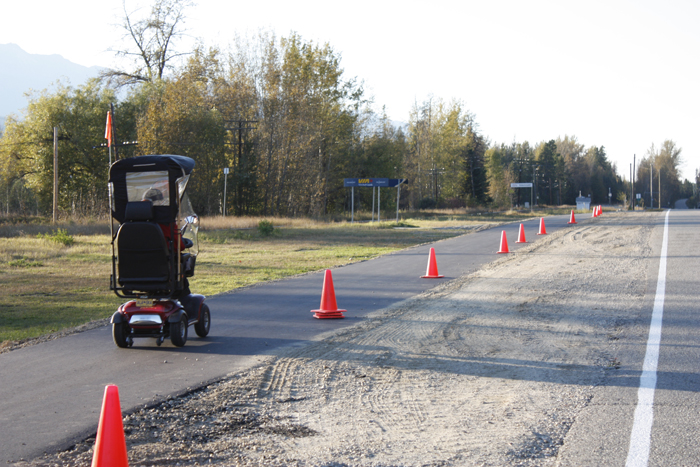 By: Korie Marshall
Valemount has been awarded a $20,000 grant to help plan an age-friendly community.
An age-friendly community is one where older people are supported to live active, socially engaged, and independent lives through local policies and services designed to support them, explained Andrew Young, Corporate Officer for the Village in a recent report to Council.
The provincial government and the Ministry of Health have advanced an age-friendly agenda since 2007, in collaboration with the Union of BC Municipalities and other partners. The priority in 2015 is to engage communities that have not yet completed an age-friendly plan or done a project focused on age-friendly communities. In his report, Young said the funding could be used to do a community assessment and create an action plan to support the development of an age-friendly community.
"It's important that seniors in our community have access to programs and services that meet their needs," Prince George-Valemount MLA Shirley Bond said in a news release last week. "This grant will allow the Village to assess needs and use that information to guide future planning for seniors that supports healthy, active lifestyles."
For the 2015 grants, local governments were encouraged to consider projects that complement Accessibility 2024 and other provincial priorities for seniors such as dementia, elder abuse prevention and non-medical home supports. Some funded projects focus on accessibility, while others address issues facing seniors in rural communities.
Valemount was one of 28 local governments to receive up to $20,000 from the age-friendly grant program. Eighteen of them will be using their grants to do age-friendly community assessments and develop action plans. These are required steps to achieve recognition as an age-friendly BC community.