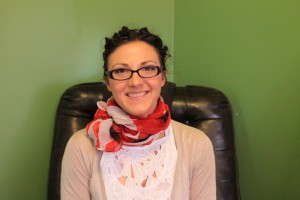 By: Korie Marshall
McBride business owners may have seen some new faces at their door on June 24, including one face that will be seen throughout the valley for the next few months. Olivia McMahon is an intern with the Ministry of Jobs, Tourism and Skills Development, and will be stationed in McBride until a permanent regional manager position in Prince George is filled.
"I think the ministry felt it needed more feet on the ground in order to support the existing initiatives under the McBride to Barrier Corridor," McMahon told the Goat recently. "Having a person there in the community is more accessible, and you can really identify what the priorities and concerns are. That is why I am in McBride."
McMahon is not a recent graduate, but is relatively new to government. Originally from Prince George, she did part of her university studies in International Development in Mexico, where she worked for some time. She also worked for a time in Peru, and then came back to Canada to work under the Economic Development Officer in Fort St. James. When that year-long position came to an end, she was offered this position, her first with a provincial ministry.
She's not just working on the McBride to Barrier Corridor initiatives though.
"I'm trying to identify things outside of that as well, maybe starting newer, smaller things," she said. Her region is from Dome Creek to Valemount, and she's already been to a number of events and meetings, including the TransCanada Yellowhead Highway Association conference and the Village of Valemount's recent Community Conversations. She was also planning to join McBride's new Economic Development Officer, Geoffrey Roy, on a Business Walk on Tuesday.
McMahon says a business walk is an opportunity to listen and learn about the challenges and benefits business owners face. Village staff and Council members as well as members of the Chamber of Commerce were planning to walk to businesses on Main Street, 1st Avenue and Frontage Road, with a simple survey about the challenges businesses face and opportunities they see. She says it's a good opportunity to listen and to see if various levels of government can help. McMahon says she is also hoping to do a Business Walk in Valemount as well.
McMahon told the Goat her internship is a partnership between the Ministry and Northern Development Initiative Trust, and she'll be based out of McBride for about 6 months. She says she is very interested in policy development, and hopes her career might go in that direction after this internship is complete.