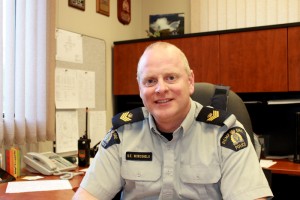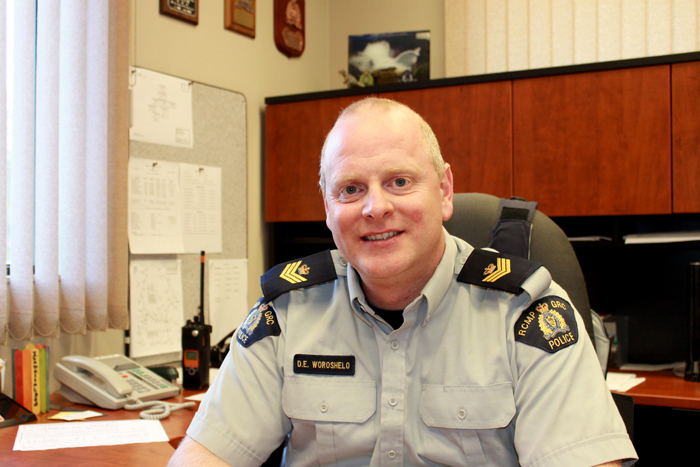 The Valemount and McBride detachments of the RCMP have combined into the Robson Valley Regional Royal Canadian Mounted Police.
The combined force also means there will no longer be a dedicated traffic unit and all members will split their time between the highway and general duty.
"By bringing the units together and turning them into more of a hybrid unit, they'll work all with one common goal and purpose – public safety" says the new commander Sergeant Darren Woroshelo.
Sergeant Woroshelo addressed Valemount Council on June 11 to explain the amalgamation. Previously, Valemount had a three-member general duty unit and a three-member traffic unit, while McBride also had a three-member general duty unit, but it was found that the general duty members were "spread a little thin." McBride now has four general duty members, and Valemount will have six, plus Woroshelo's position, and he will spend one to two days a week in McBride. The hope is that this will allow for better community involvement and presence in both communities.
"We're back to being a straight general duty unit but we will have a strong traffic presence and traffic focus."
Woroshelo noted that our busy highway is a huge crash corridor, and it is expected that each member will spend some of their time, when general duties permit, doing traffic enforcement with the goal of reducing crashes.
Mayor Andru McCracken noted that Council has been waiting with bated breath to see what would happen with the force.
"I think the threat for everybody was that we were going to be a traffic detachment with general duty gone off the side, and it just didn't seem right," McCracken said at the Council meeting.
Woroshelo assured Council that would not be the case. He reiterated that he hoped the restructuring would allow for more room for interaction with the community. He also noted that although some people might like writing tickets for the sake of writing tickets, none of the members here like to do it, but it is part of their job.
"It is unfortunately one of the most effective ways to slow people down and ultimately save lives."
There was an Open House at the Valemount detachment on June 27 from 4 to 7, with demonstrations from the K9 and forensic unit recourses, tours of the cells and many other activities.
Woroshelo comes to Valemount from Hudson Hope, where he was commander for four year. His eldest daughter is finishing her semester in Hudson Hope, but in the fall he and his wife will have four children enrolling in the schools here in Valemount.
"We are here by choice, we want to make Valemount our home, we want to be involved in the community and we want to see it be everything it can be."
By: Korie Marshall